Back To Search
Gales of November: The Legend Lives On...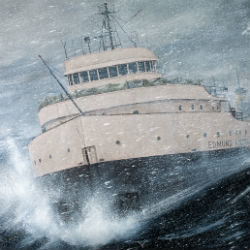 6:30 pm - 8:00 pm ( 11/14/2017 )
Community Room
Charlevoix, MI 49720
Cost: FREE
Contact & More Info

Bruce Lynn, Executive Director of the Great Lakes Shipwreck Museum, takes a unique look at the ill-fated Edmund Fitzgerald. This presentation will feature photographs from the book The Legend Lives On which features everything from the ship's launch at River Rouge in 1958, to underwater imagery from the various expeditions that sought to better understand the massive vessel's sinking. The book will be for sale at this presentation.