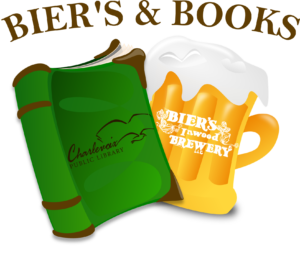 Biers & Books will be meeting the first Wednesday of the month, November through April, 6:00 p.m. at Biers Brewery 17959 Ferry Rd, Charlevoix
Cost: The discussion is free but the beverages are not — Ages 21 + — Limited Attendance — Please Register online or call (231) 237-7340
This fall and winter, enjoy a tasty Bier's beverage while discussing a great book with the Charlevoix Public Library. From best sellers, to classics, to graphic novels and everything in between, the Biers and Books Club will expand your horizons while pleasing your palette.
---
Wednesday, December 1, 6:00 p.m.
Orange World by Karen Russell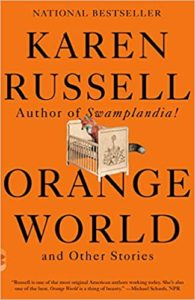 A collection of stories by the author of Swamplandia that promises to be as entertaining as it is strange.
---
Wednesday, January 5th, 6:00pm:
A Month in the Country by J.L. Carr.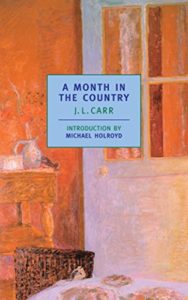 This short, captivating novel about a broken WWI veteran trying to find his way back to joy and life in the remote Yorkshire countryside is widely considered an unheralded classic.
---
Wednesday, February 2nd, 6:00pm:
The Secret to Superhuman Strength by Alison Bechdel.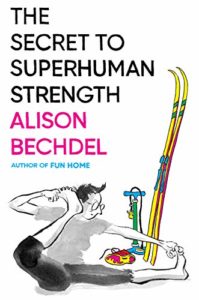 Graphic novel superstar author Bechdel carries readers through her obsession and fascination with every fitness craze she has come across. A great graphic novel for first timers or lovers of the genre alike.
---
Wednesday, March 2nd, 6:00pm:
Up North in Michigan: A Portrait of Place in Four Seasons by Jerry Dennis.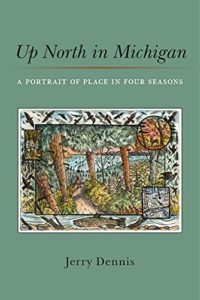 Award winning, Traverse City nature writer Jerry Dennis's new collection Up North in Michigan, captures his lifelong journey to better know this place he calls home by exploring it in every season, in every kind of weather, on foot, on bicycle, in canoes and cars.
---
Wednesday, April 6th, 6:00pm:
The Women of Copper Country by Mary Doria Russell.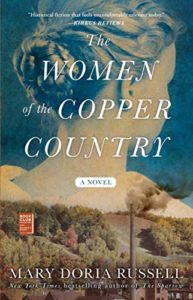 Join the whole state of Michigan by reading the 2021-2022 Michigan Humanities Council "Great Michigan Read." This fictionalized tale of the real Annie Clement, one of the leaders of the U.P. copper strikes of 1913, is a tale that will connect readers to a "deeper understanding of our state, our society, and our humanity."