Book Bash 2019 Reading Challenge for all ages has begun! Bookmark this page to access the challenge list and entry forms for the Adult, Teen, & Youth Book Bash contests.
The library is providing a list of twelve book categories for kids, teens and adults.
We are challenging people in each age group to read something from each category. Check off the books as you go, once you finish books from three categories, fill out an entry slip for a chance to win great prizes.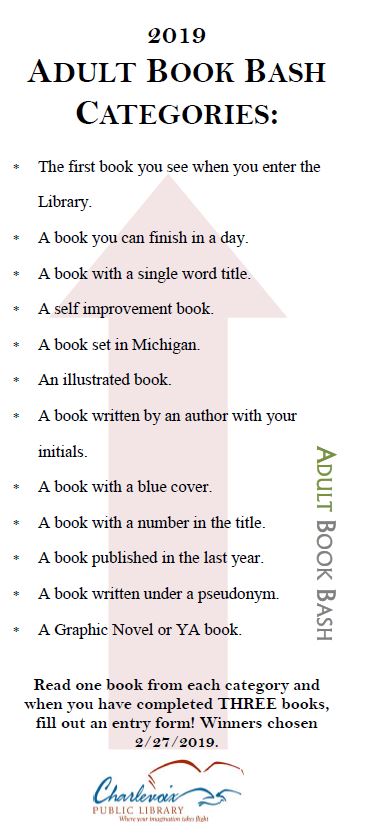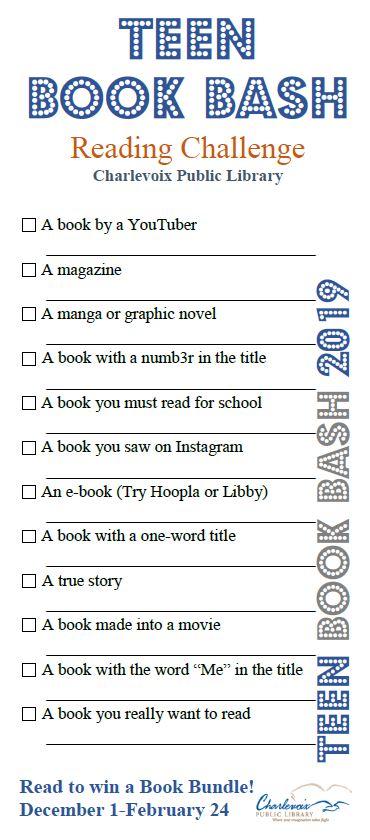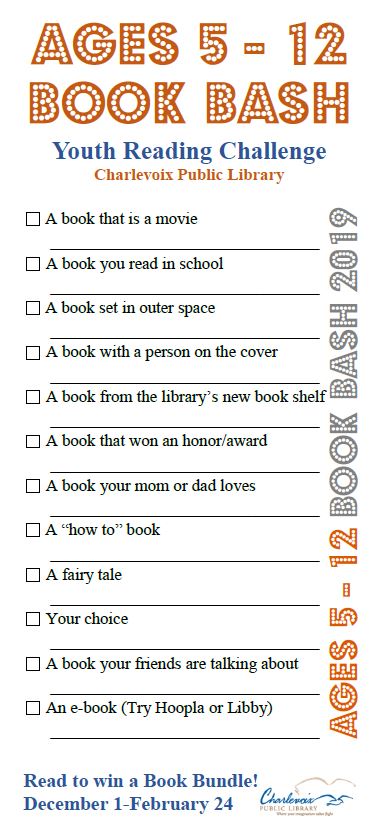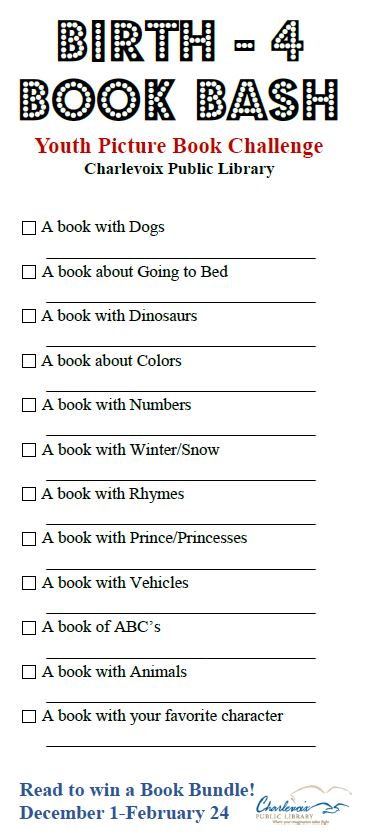 Every youth and teen who enter will receive a participation prize available on February 27.
Need help finding a book in each category? No worries…ask a librarian!