Book Bash 2019 Reading Challenge
Patrons from each age group are challenged to read something
from the list of twelve book categories provided.
Check off the books as you go.
Once you finish books from three categories, fill out an entry slip for a chance to win great prizes.
Youth prizes are on display in the Michigan Room and you can submit entries at the Adult and Youth desks.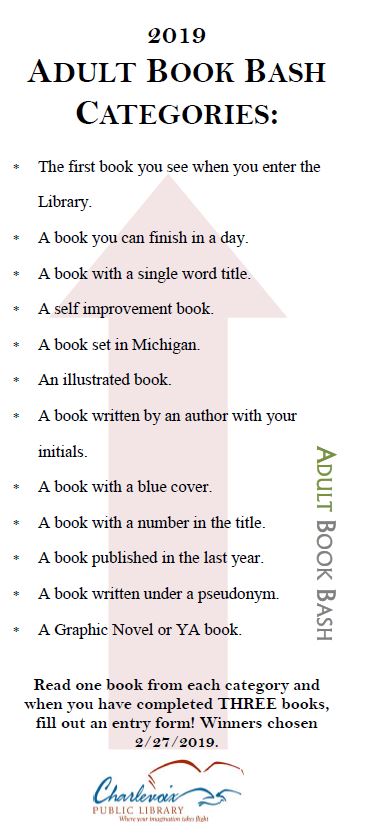 Adults can enter in person or online by clicking here: https://www.surveymonkey.com/r/DQQKP6H
Please remember that you can only enter each category once, so keep track of your entries at home!