The library has several resources that will help you find the book you are looking for. From discovering the next book in a series, to browsing bestseller lists to finding award winning books, look here.
Books in a Series

eSequels will help you find novels in a series. Login with your library card number to use.

Kent District Library's What's Next will also help you find novels in a series and is free for everyone.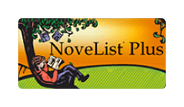 NoveList Plus is a trusted source of expert read-alike recommendations, available through libraries around the world.
Bestseller Lists
Book Awards
The Audie Awards (Audiobooks)
The Christy Award (Christian Fiction)
Western Writers of America Award (Westerns)
The Hugo Awards (Science Fiction)
The Edgar Awards (Mystery)