Back To Search
Four...Three...Two...One: FREEZE to READ!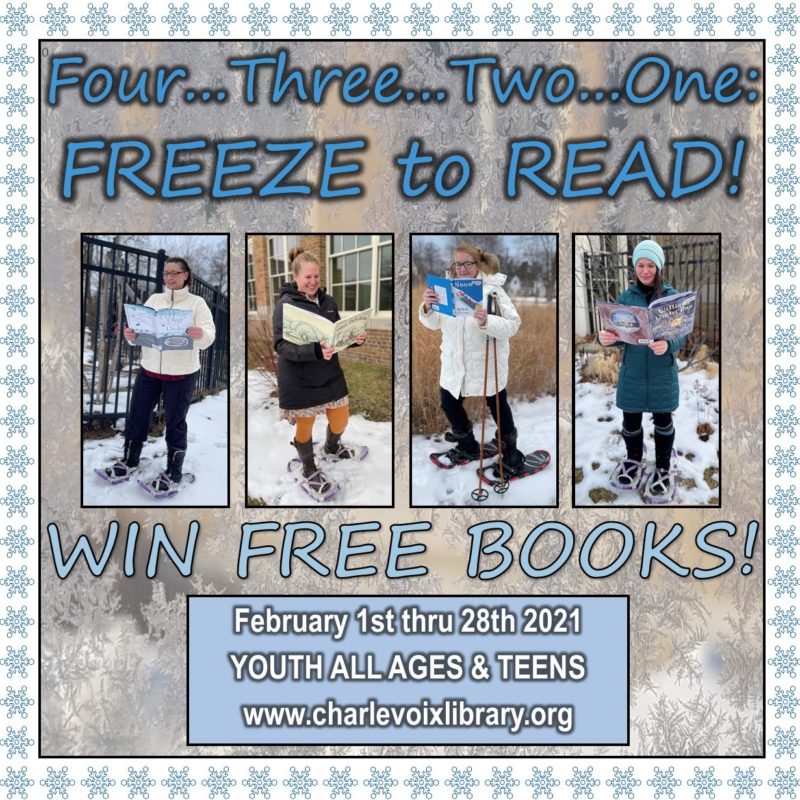 Monday, March 1, 2021 - March 31, 2021
10:30 am (Expired)
Charlevoix Public Library
220 West Clinton Street
Charlevoix, MI 49720 (231) 547-2651
Contact & More Info

Bring in your Freeze to Read calendar during library hours and pick up free books earned through the end of March at the Youth Desk.
Three Two One Freeze to Read 2.2021
FREEZE to READ runs from February 1-28, 2021 for YOUTH ALL AGES & TEENS. You can turn your calendar in through the end of March, so keep working on challenges even though February is finished!