Back To Search
Hoopla Digital Content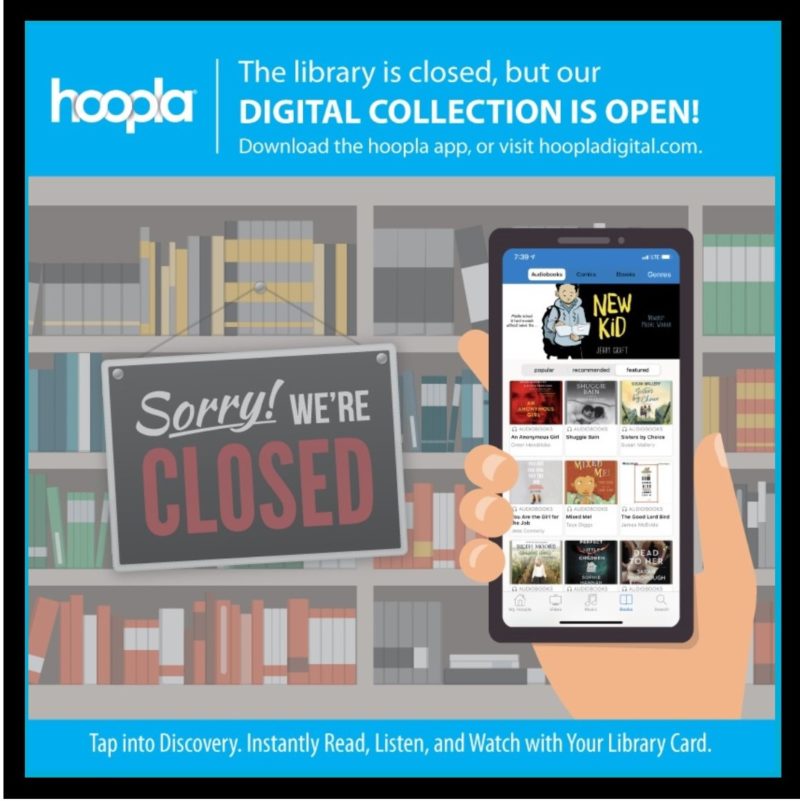 Saturday, March 14, 2020 - August 31, 2020
Hoopla Online
, MI
Contact & More Info

Your library card provides you with access to check out up to 5 items per month from Hoopla. Each card number is linked by email once you set up an account with Hoopla. Explore here: https://www.hoopladigital.com/
FROM HOOPLA: In order to provide relief to Libraries and to provide more content to Patrons during this difficult time  of sheltering at home, Hoopla is offering hoopla Bonus Borrows Collection with more than 1,100 top titles and hoopla favorites. A patron can borrow these titles now through 5/31/20:
These titles circulate FREE to Libraries.
Each Patron will be debited ZERO borrows from their monthly hoopla borrows
Please contact reference@charlevoixlibrary.org or call and leave a message at 231-547-2651 if you need assistance with your library card number. Staff will be periodically checking messages and email remotely Monday through Friday from 10am-4pm to respond to your questions.