Back To Search
Notice: Board Member Opening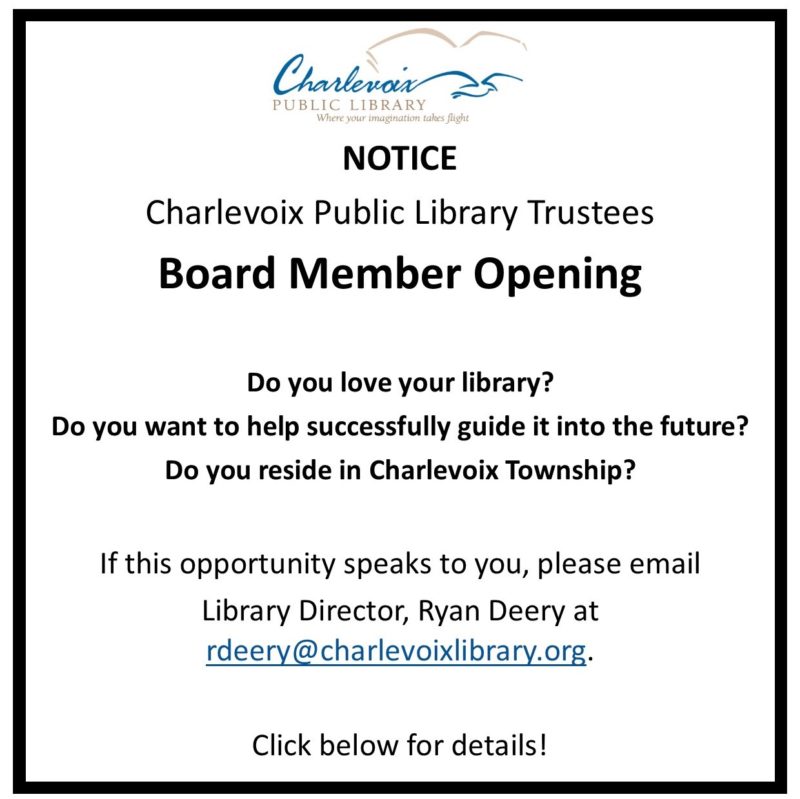 Friday, May 22, 2020 - June 12, 2020
Contact & More Info

Do you love your library? Do you want to help successfully guide it into the future? Do you reside in Charlevoix Township?
Library trustees are powerful advocates and volunteers tasked with providing oversight and guidance on library policy, funds, and direction. Generally, trustees have a role in determining the mission and overarching vision of the library, setting governing policy, hiring and evaluating the library director, and broadly overseeing the general management of the library.
Board members serve three year terms with this specific seat starting June 2020. If this opportunity speaks to you, please email Library Director, Ryan Deery at rdeery@charlevoixlibrary.org. Please briefly explain why you are interested and what skills, experiences, and assets you would bring to the Board and library.