All summer youth programs take place with social distancing in Grandma Geri's Children's Garden unless otherwise noted. In the event of inclement weather, only 10 patrons (including children) will be admitted to the Youth Activity Center for the program based upon arrival or registration time stamp.
Outdoors face coverings are not required, but are required indoors for patrons over age 5 years old.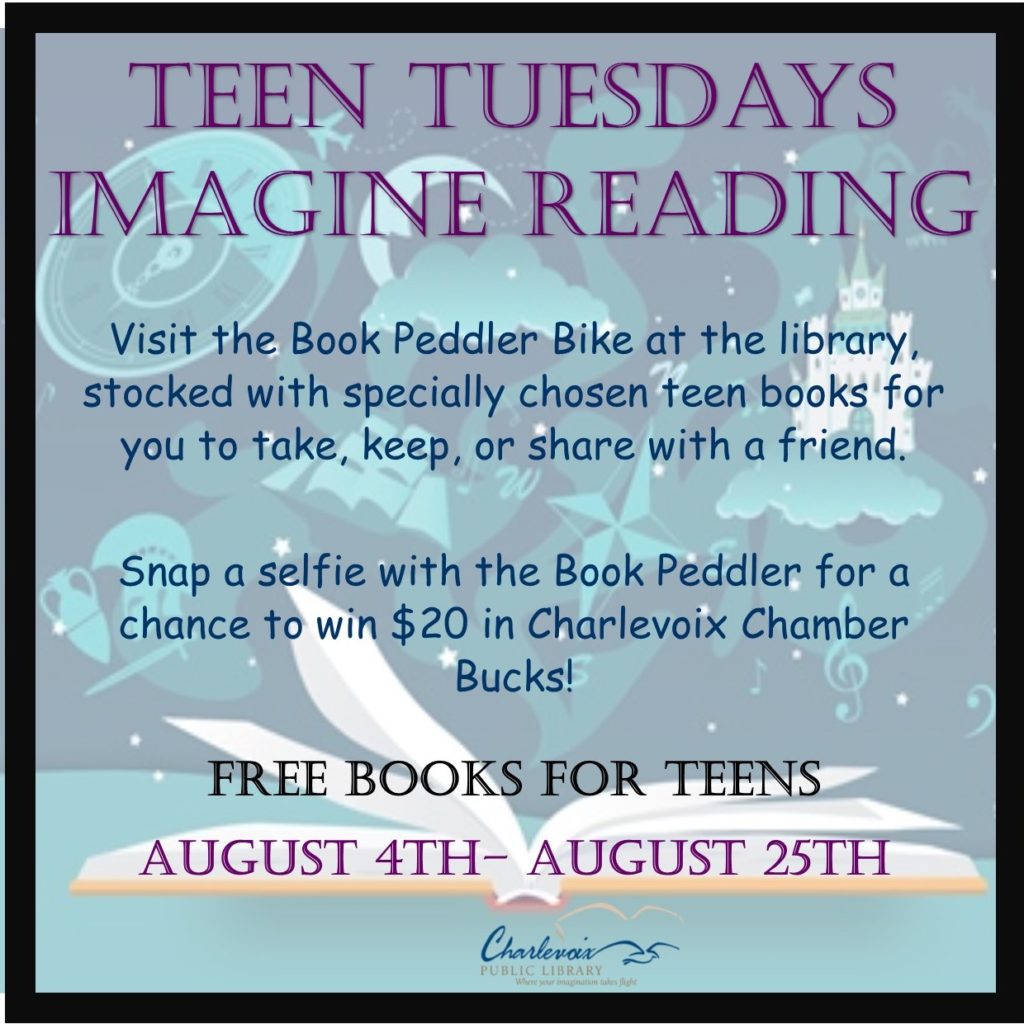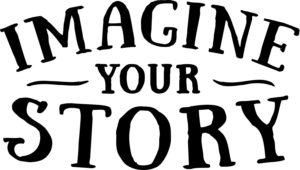 Imagine Your Story Summer Reading
July 1– August 19
Reading logs available for curbside or in library pick up.
Drop In Program. Ages 5-12 years old.
HOW IT WORKS:
Earn a sticker for EACH DAY you read for 20 minutes or more.

Earn a free book for each time you sticker the word STORY.

Participate as many days as you can, you can read almost ANYWHERE!
August 19– September 6
Turn in your reading logs in person or via email (snap a pic) at youth@charlevoixlibrary.org between August 19- September 6

Pick up your book prizes and certificate of completion at the library!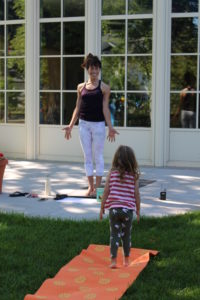 Little's Book Yoga with Laurie Witt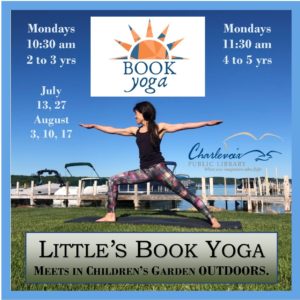 Mondays:
July 13, 27, August 3, 10, 17
10:30 am– 11:00 am • Ages: 2 and 3 years old with a participating Caregiver
11:30 am – 12:00 pm • Ages: 4 years – 5 years old with Caregiver present, but need not participate in class
MAX 15 persons outdoors: Please register each person attending at www.charlevoixlibrary.org or 231-237-7350.
Join us for a morning of fun social distancing with friends, reading books and doing yoga! Explore balance, flexibility, strength, and relaxation with Laurie Witt, who is certified with 200+ hours of training with Yoga Alliance. Laurie created Book Yoga to foster a love of reading through classes that combine traditional yoga poses with storylines of children's books. Mats will be sanitized prior to use and must returned at the end of each class.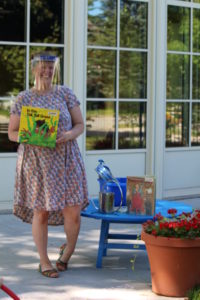 Garden Storytime with Ms. Laura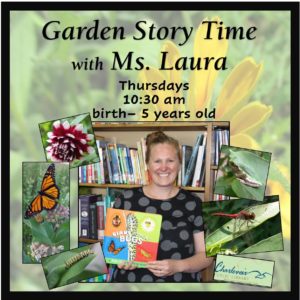 Thursdays 10:30 am Birth-5 years
Limited to 20 persons outdoors.
Gather in the garden at a distance to hear stories, dance to songs, learn fingerplays and play musical garden instruments.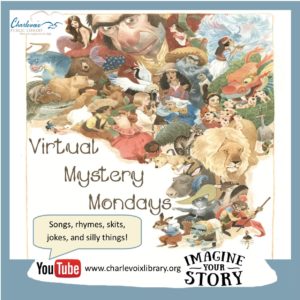 Mystery Mondays Weekly Virtual Program at www.charlevoixlibrary.org
Check out the youth staff's fun videos of songs, rhymes, puppet skits, jokes, or silly things every week and don't forget to call the story phone to hear the youth staff read a story at 231-237-7323.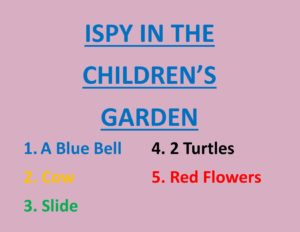 I Spy In the Garden
July • August
All Ages • Drop In Program.
Find the list of items to SPY on the black mailbox by the garden gate and enter to win a journal and a gift certificate to the Friends of the Library book store! You may spy as many times as you want, but you can only enter once per day in the drawing. Three winners each month!