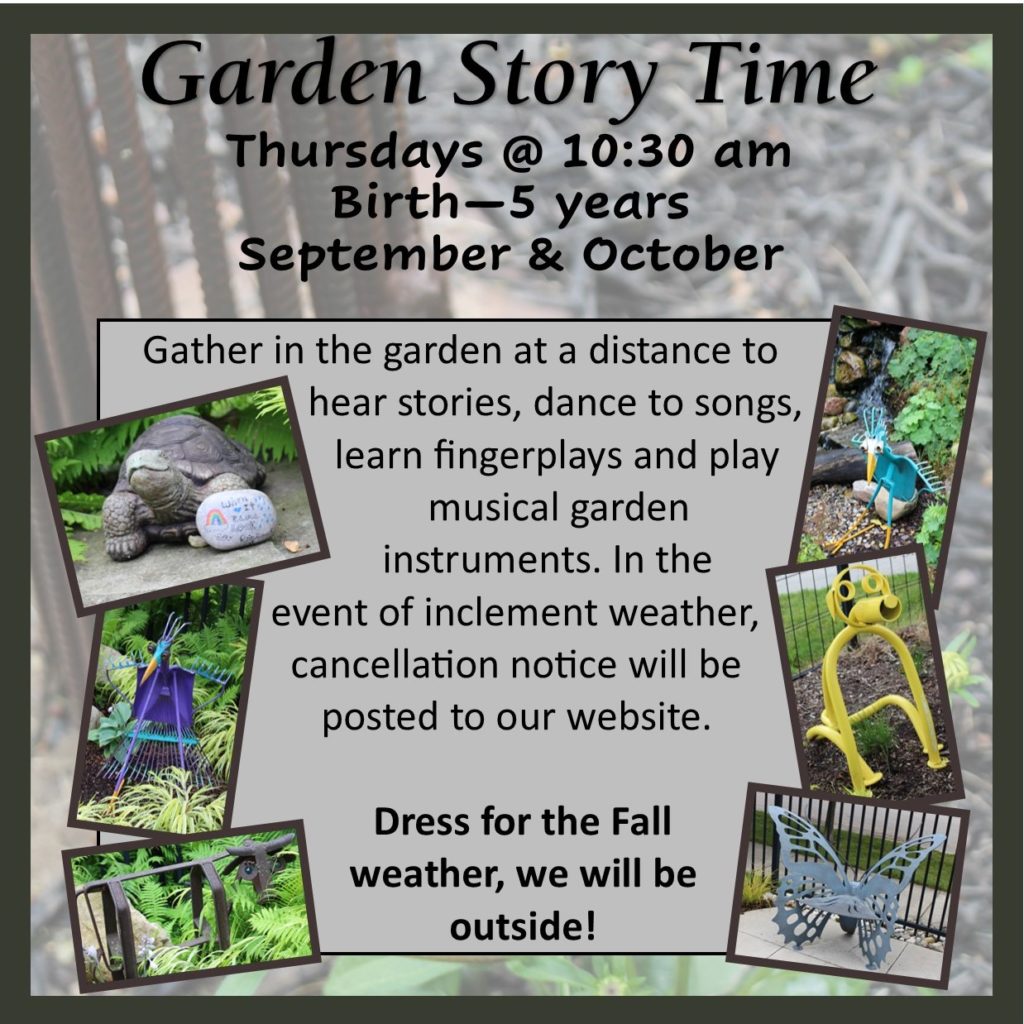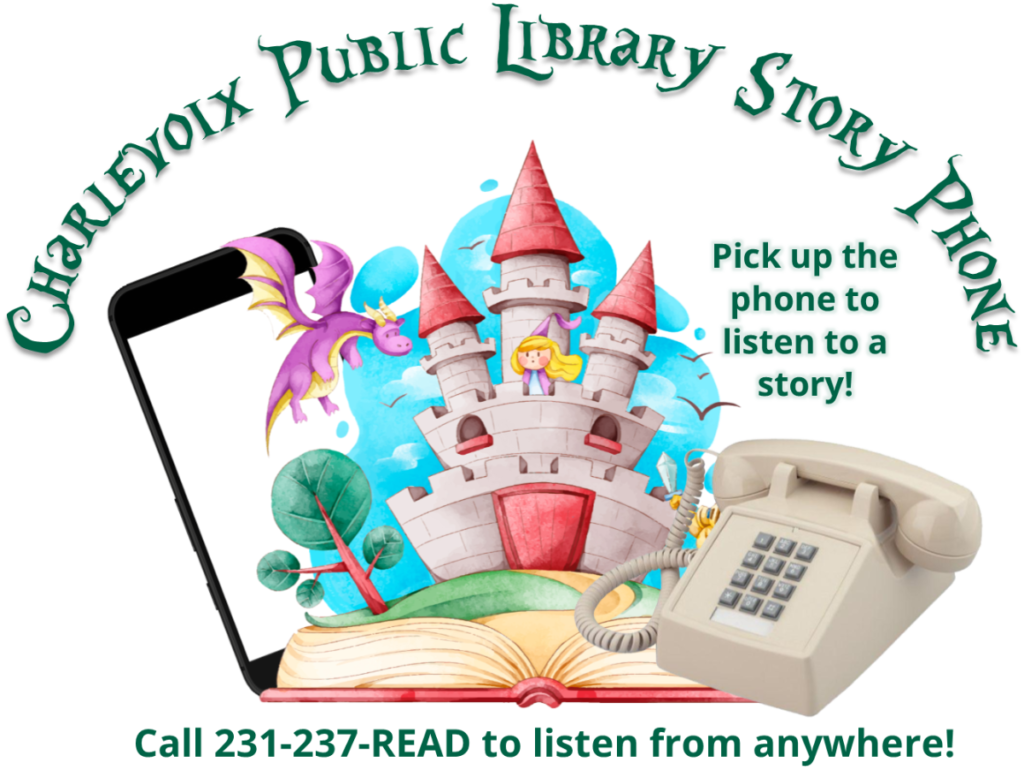 The story phone book this week is read by library staff, Ms. Nicole.

@ 231-237-7323 (READ)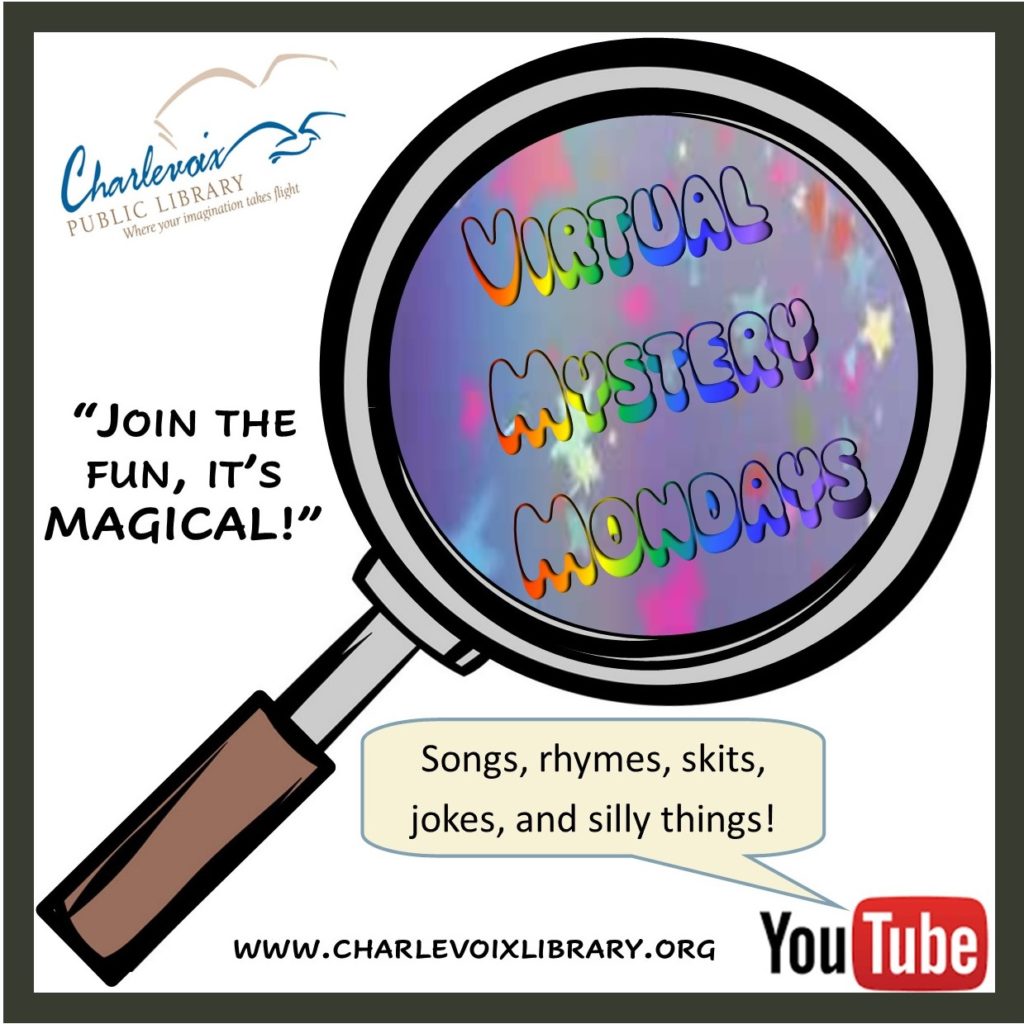 Ms. Laura welcomes you to join her at story time on Thursdays at 10:30 am in the Charlevox Public Library Children's Garden in person for the month of October 2020.
Starting November 5th, you can attend virtual story time via this webpage and the library YouTube channel, as we will NOT be having in person story time indoors at the library.
Mr. Dwain Martin, library staff, local author, and musician, shares his and his family's talents with our community. Also check out his folk music on our YouTube channel.