All library youth and teen programs are free.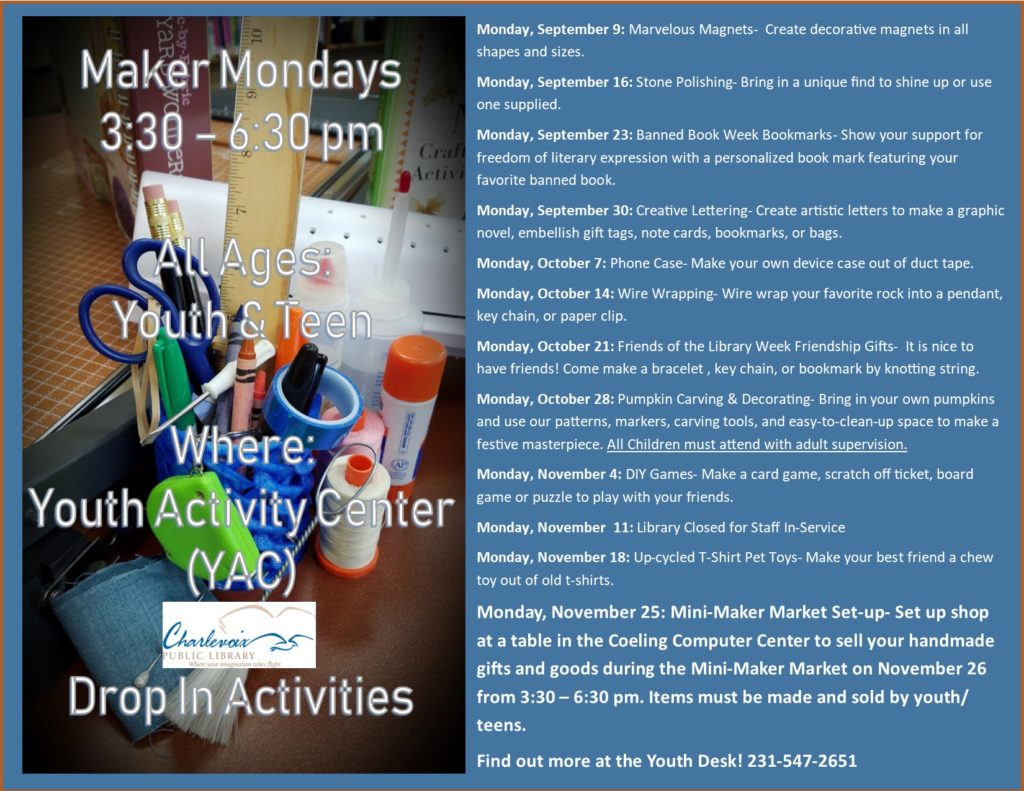 Download a registration form to reserve your youth table to sell goods at the Youth Mini-Maker Market:
Mini-Maker Market Registration Form
Saturday Morning Movies
All Ages: Youth & Teen
10:30 am – 12:30 pm
Coeling Computer Center
Drop In Program
Bring your pals, a snack, a closed lid beverage, and a comfy pillow or blanket to chill on while you watch our featured film.
Saturday, December 7
Frozen (PG)
CPL is not responsible for supervising youth patrons, or the content of films shown.
Community Playgroup meets every Wednesday in the Youth Activity Center, Charlevoix Public Library.
No registration needed, drop in any dates between 10:15-11:45am!