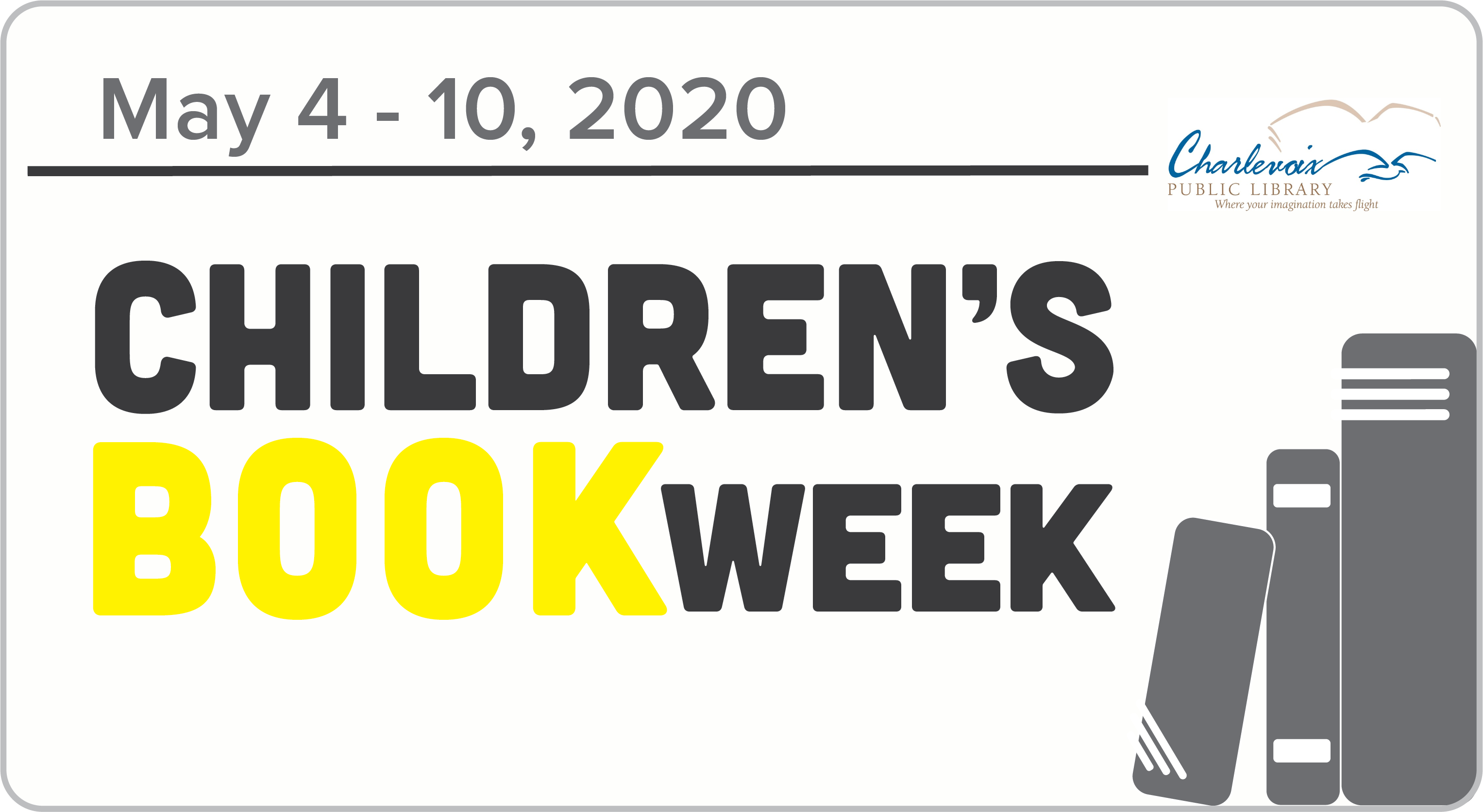 Join the E-Book Reading Bingo Challenge!
Read e-books from Libby, Hoopla, or any of the free e-books linked here and then fill out the form below to enter for gift cards to local Charlevoix shops and restaurants.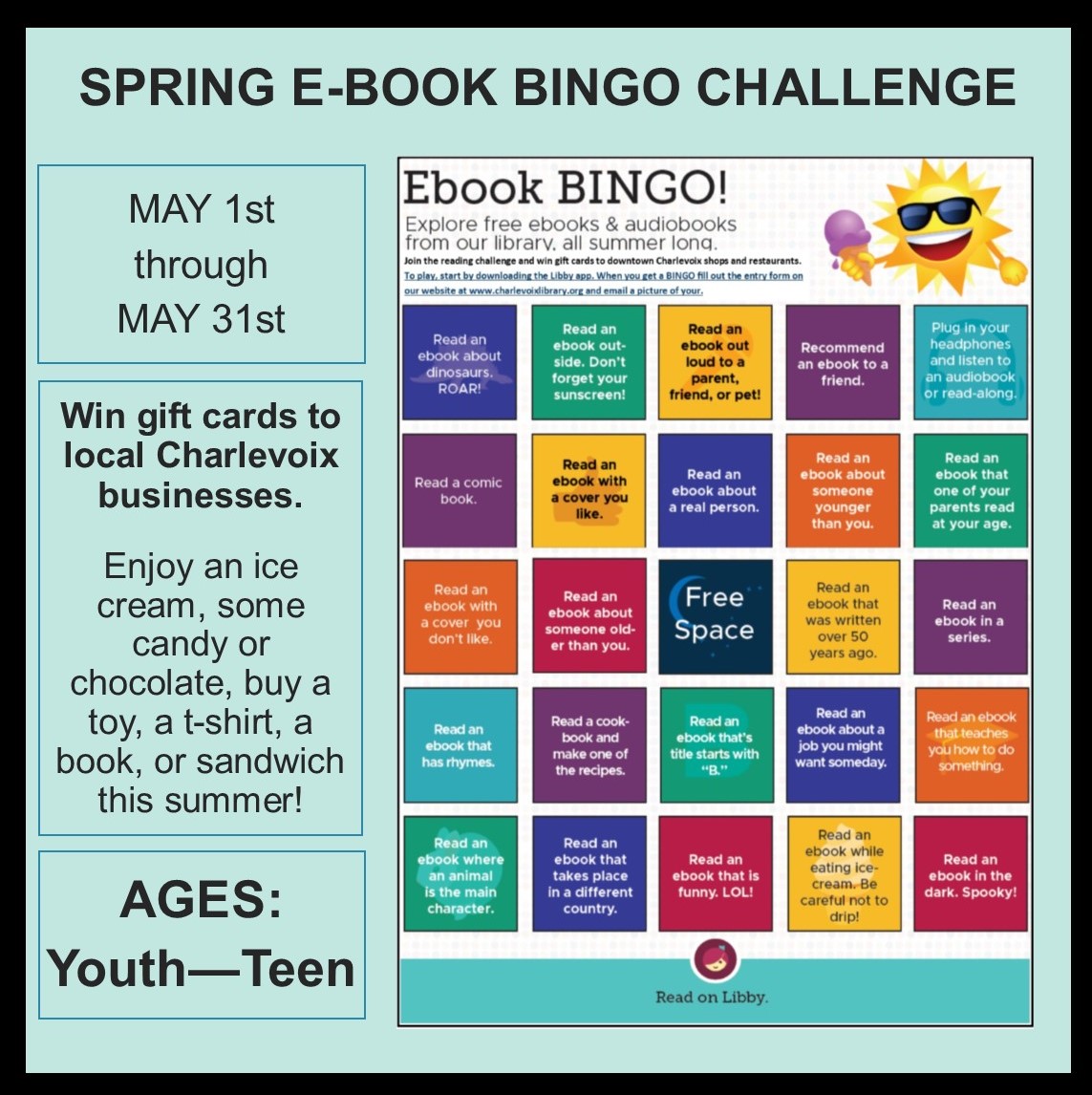 Download the BINGO sheet here: BINGO EBOOK SHEET
Enter to win here: https://form.jotform.com/201215842777053
The library is currently closed at least through May 28, 2020.
To combat the spread of COVID-19 in Michigan, Governor Whitmer signed the "Stay Home, Stay Safe" executive order No.2020-59, expiring May 15, 2020. For health resources on mindfulness and mental health, visit the "Stay Home, Stay Mindful" page on headspace.
Click here to read the Executive Order No. 2020-35 regarding the provision of K-12 education during the remainder of the 2019-2020 school year in the State of Michigan.
To learn about free digital content and free books in Charlevoix, click here:
https://www.charlevoixlibrary.org/youth/free-books-little-free-libraries/
https://www.charlevoixlibrary.org/youth/resources-fun-stuff/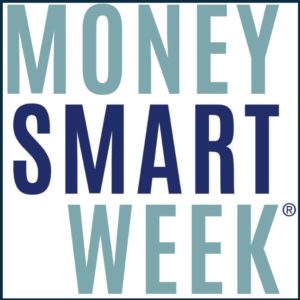 Due to the COVID-19 situation, The Federal Reserve Bank of Chicago has canceled the 2020 Money Smart Week campaign scheduled for April 4-11, 2020.
"Everyone can make great childhoods happen—especially you, especially now!"

Visit the library online today to help make your family strong.
Read, talk, and sing together!