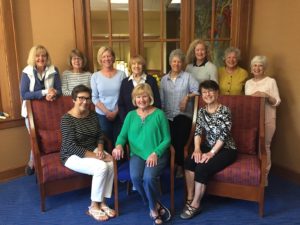 The Friends of the Charlevoix Public Library
"As the 'living room of the community', the Friends are the family that support us every day in this building and make it possible for this library to offer what we do." -Linda Adams, Director of the Charlevoix Public Library
The Friends of the Charlevoix Public Library annually extends an invitation for all Charlevoix residents to join this non-profit organization. For a nominal fee of $5.00 (individual or family) membership is a way for residents of the area to gain ownership in, become more involved with and actively support their library.
This may be the biggest bargain in town, for while membership money is minimal it packs a big punch. Along with additional donations the proceeds from the on-going and summer Book Sale, monies collected are used to fund projects, concerts, events, programs, exhibitions, and buy books for the children's section of the library. Membership also affords the opportunity for community members to volunteer.
View membership form here. Mail completed form with your check to; Friends of the Library Membership, c/o Charlevoix Public Library, 220 W. Clinton St., Charlevoix, MI 49720)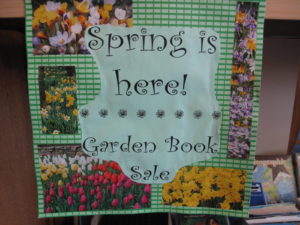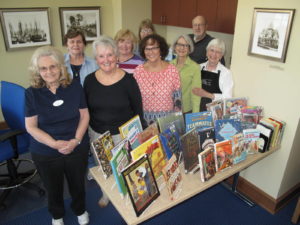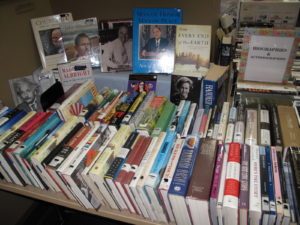 Projects:

Projects ranging from landscaping to digitizing Charlevoix High School yearbooks, the Friends stand ready to supplement the Library's budget and consider proposals for funding. Each year the on-going and the annual summer Book Sale nets almost $15,000. Along with membership dues and other donations, this viable organization is able to maintain and manage a healthy budget.

Click here for a list of projects completed by the Friends:
(2004 thru 2016)
Lifelong Learning:
The Friends of the Charlevoix Public Library with the generous support of the Leo S. Guthman Foundation, announce the launching of an exciting new concept in continuing education. Modeled after several successful adult learning programs offered at libraries across the nation, Charlevoix's fall sessions will be offered on several Wednesdays and Thursdays over a period of three months: September, October, and November. The winter sessions will run in January, February, and March. The plan is to offer classes dealing with both local and global issues, targeted at adults who are interested in investigating and in discussing current topics in a small group setting with a knowledgeable facilitator.
Fall 2017 Classes
Classes with multiple sessions are meant to be taken in a series. Please sign up for all sessions within the class to be registered for all of them. Click on the date to go to the registration page.
The Challenges Facing our Free Press
"Fake news", social media, and 24 hour news reporting have all presented challenges to traditional fact-based journalism. Additionally, our free press, one of the critical tenants of our democracy, is continuously being questioned. We will explore the current state of journalism in America throughout this three week session. All sessions take place from 1:00 to 2:00 pm in Community Room A.
Thursday, September 14 – Charles Elisendreth, former Time correspondence and journalism professor at the university of Michigan
Thursday, September 21 – Ken Stanley, former Petoskey News Review editor
Thursday, September 28 – Speaker TBA
Great Decisions
Go beyond the headlines of today's issues in this lively discussion group that explores significant global concerns. Great Decisions briefing books published by the Foreign Policy Association are the primary resource. The impartial materials provide thought-provoking analysis in a written guide completed by updates and PBS video segments. Briefing books will be made available to those registering, with the expectation that the material will be read in preparation for each class. Dr. William Wadland will be the facilitator for these discussions. All sessions take place from 2:00 to 3:30 pm in Community Room A.
Wednesday, September 27 – Geopolitics of Energy
Wednesday, October 11 – Latin America
Wednesday, October 25 – Afghanistan/Pakistan
Wednesday, November 8 – Nuclear Security
Who is ALICE? Why should we care? What can we do?
Asset Limited, Income Constrained, Employed: ALICE. The ALICE report is data driven and findings show that 39% of Charlevoix County households live below a level of self-sufficiency, unable to afford a basic survival budget. Mission: engage and support employers who may be ill prepared to address the struggles of entry level or retail and service employees; prepare a community of learners ready for the emerging workforce; and, understand the consequences of a divided America. We will look at creative solutions to a growing problem. All sessions take place from 1:00 to 2:00 pm in Community Room A.
Thursday, October 5 – Lorrain Manary, Char-Em United Way – the background
Thursday, October 12 – Richard Hazelton, retired Dow Corning chemical engineer Dow Corning Corporation – a unique look at facing the problem early on
Thursday, October 19 – Networks Northwest: Administering programs for the 10 counties of northwest Michigan in workforce development, business & economic development, regional & community development
Thursday, October 26 – Phil Mikesell, Ph.D. Vanderbilt University – Toward Two Americas: Social and economic patterns that are threatening this country
Anthropology Defined
We will discuss what anthropologists have to say about cultural diversification, cultural conflict, cultural relativism, the rates and directions of culture change, war and peace, the use of energy from the environment, population growth and other topics of importance for the future human beings on the planet Earth. Takes place from 1:00 to 2:00 pm in Community Room A.
Thursday, November 2 – Chuck Cleland, local anthropologist and author
Little Traverse Conservancy
This session will review the how and why of land conservation in northern Michigan. We will also focus on the land conservation tools used by the Conservancy, the partnerships the Conservancy participates in, and how environmental education fits into the big picture. We will also detail the ways in which people can be donors. Donors include those who give gifts of land, money, time, stock, and energy—a model that has made LTC a strong nonprofit for 45 years. Each session takes place from 1:00 to 2:00 pm in Community Room A.
Thursday, November 9 – Kiren Flemming
Thursday, November 16 – Emily Hughes
Friends of the Library annual book sale: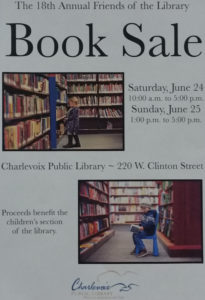 Books, books and more books! Great bargains on thousands of books: mass market, children's, even rare and collectible books and gently used CDs and DVDs…all on sale at the Friends of the Charlevoix Public Library's 18th annual book sale.
The 2017 sale will be open for business on Saturday, June 24th from 10am to 5 pm and on Sunday, June 25th from 1-5 pm. The sale spills outside on the front sidewalk of the Library and continues on the 2nd floor where hallways and rooms have been temporarily added to the on-going sale room in order to accommodate the large selection. The Friend's most significant fund raiser of the year, the annual book sale proceeds are used to fund new books, materials and programs for the Library's children's department.
Friends Digitize Historical Charlevoix Obituaries
The obituaries from the Charlevoix Journal 1883 to 1890, the Charlevoix Sentinel 1920 to 1936, and the Charlevoix Courier, 1908 to the present day, have all been entered, and are all searchable on the library website!
Soon after the Friends of the Library organized in 1999, a small group of four volunteers, the Michigan Room Committee, began The Obituary Project. The librarians had reported that there was a need for obituary information to be accessible, due to a large demand by genealogy researchers. So the Committee spent two years sorting and saving stacks of unorganized old issues of the local papers found in the basement of the old library. A scanner was purchased by the Friends, permission to use the newspapers was obtained from the publisher, and the first obituary was placed onto the librarys website in 2003.
At an old computer in the basement storage room of the old library, where warmth was supplied by a portable heater, a searchable data base was developed, information was entered, and images of original obituaries were scanned. Â (The current Beyers Friends Room facilities have been a huge upgrade for this work!)
An integral part of the project was for the staff to move forward by adding new obituaries as they appeared in the current papers. Marti Chester, Erika Powell, Linda Adams, and Davonne Rogers have been contributors to this effort, and Roger Gowell has provided technical assistance. Many thanks to them.
Tremendous thanks to the Friends volunteers who have participated in large and small ways to the past fourteen years of data entry! They are:
Eugene Ackert, Suzanne Ackert, Elizabeth Allan, Sarah Benitez, Alberta Beyers, Larry Burgess, Mary Ann Chew, Judy Colt, Jerry Corley, Judy Corley, Toni Felter, Kathy Gowell, Don Heise, Kay Heise, Marilyn King, Marilyn Novak, Nancy Porter, Cynthia Postmus and Mary Snider.
Approximately 16,000 obituaries from over 6,000 newspapers have been entered. Click Here to see what is available.
Margaret Duerr Award:
Annually, the Friends of the Library's Michigan Room Committee selects an individual or group who has demonstrated an interest in the preservation of the history of Northern Michigan to receive the Margaret Duerr Award.

The fourteenth Margaret Duerr Award will be presented on Tuesday, September 19th at 6:30 pm in the Library's Community room. Honored this year is Rick Brandi, Charlevoix City Treasurer for twenty-seven years and a member of the Library Board of Trustees for nineteen years, most importantly during the renovation of the 1927 school building into the present library.

This years speaker will be author William Rapai, a former newspaper editor who has worked for the Detroit Free Press and The Boston Globe. He has authored several books featuring Michigan.
Previous recipients dating from 2003 include: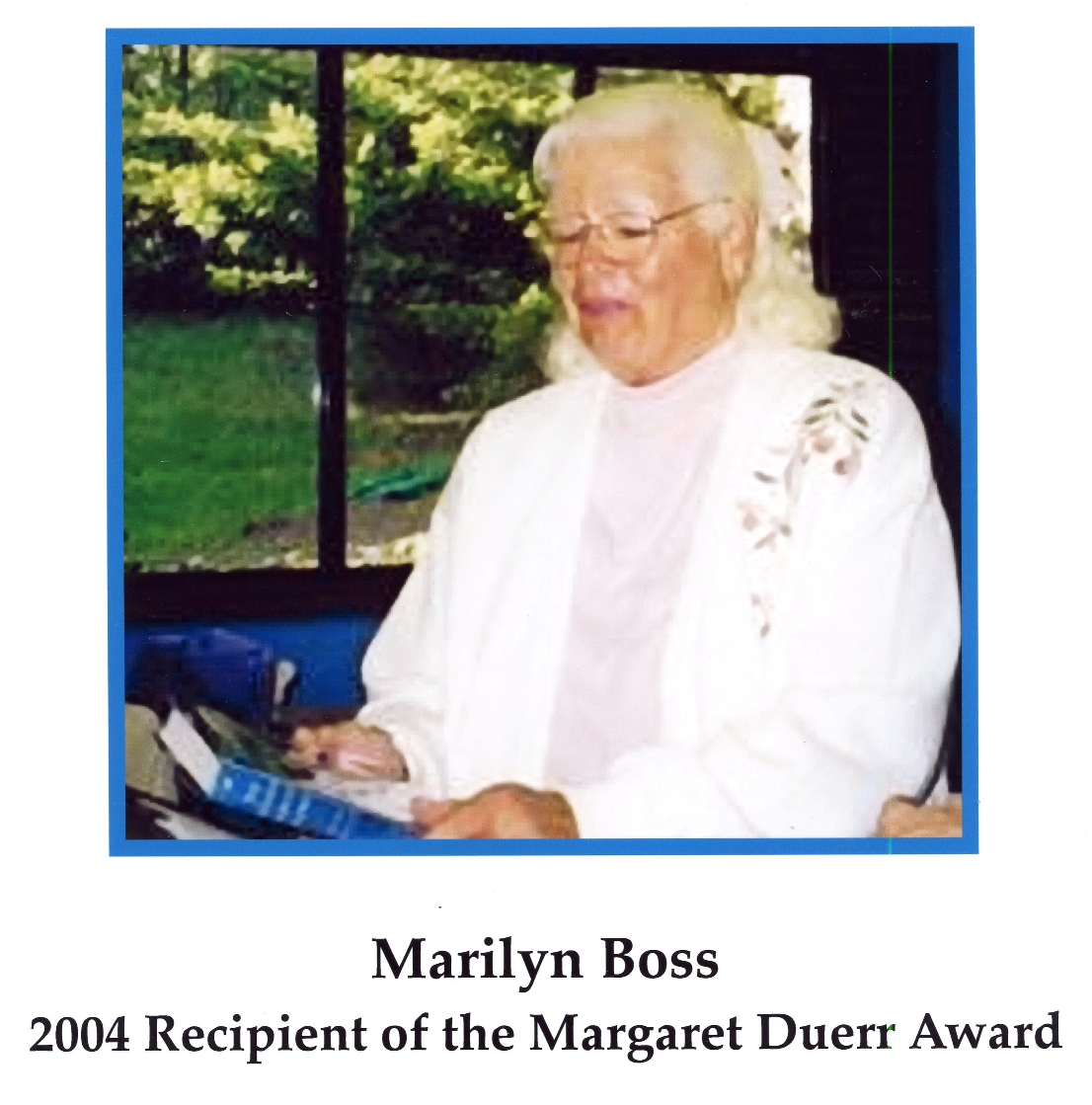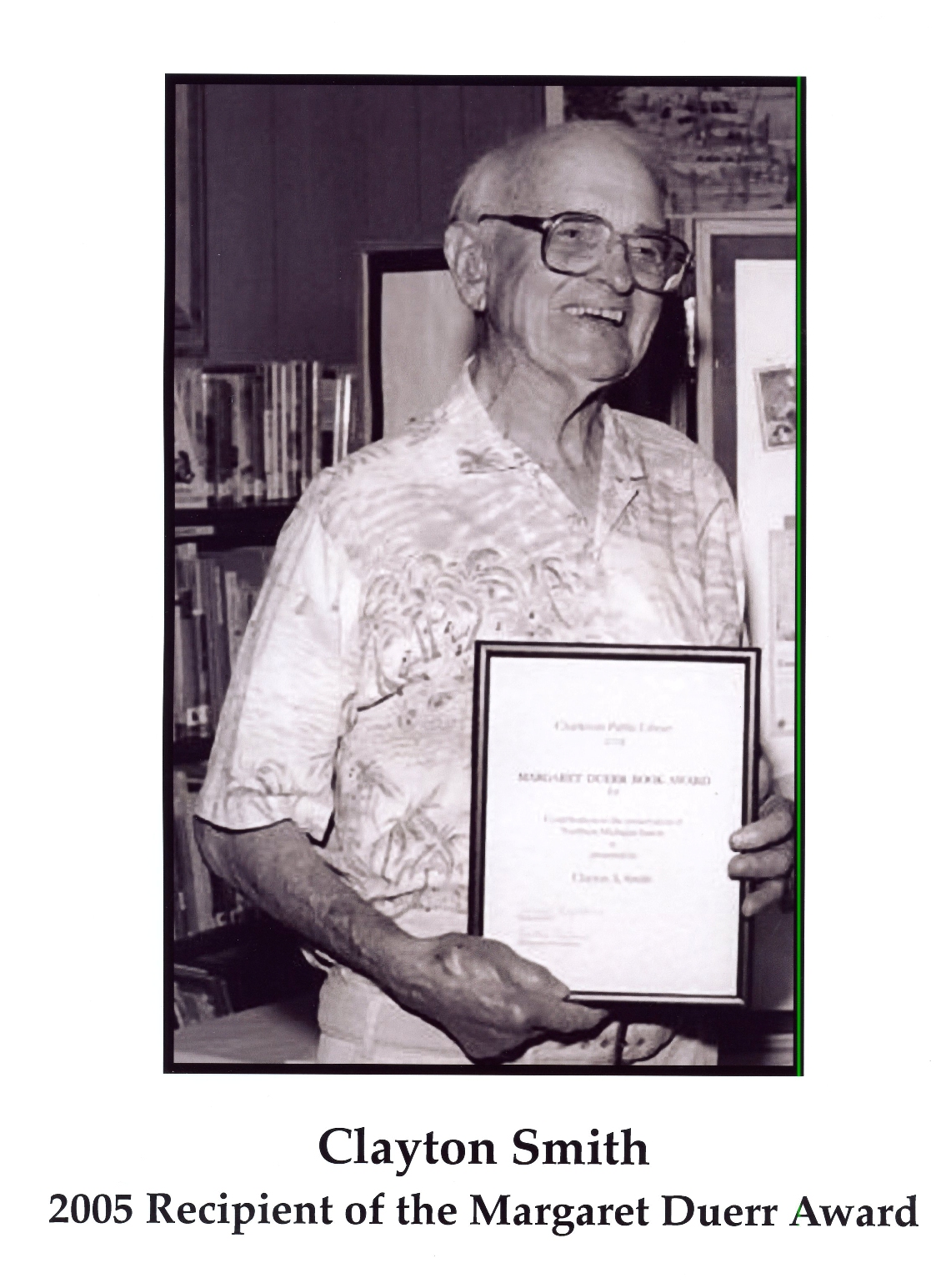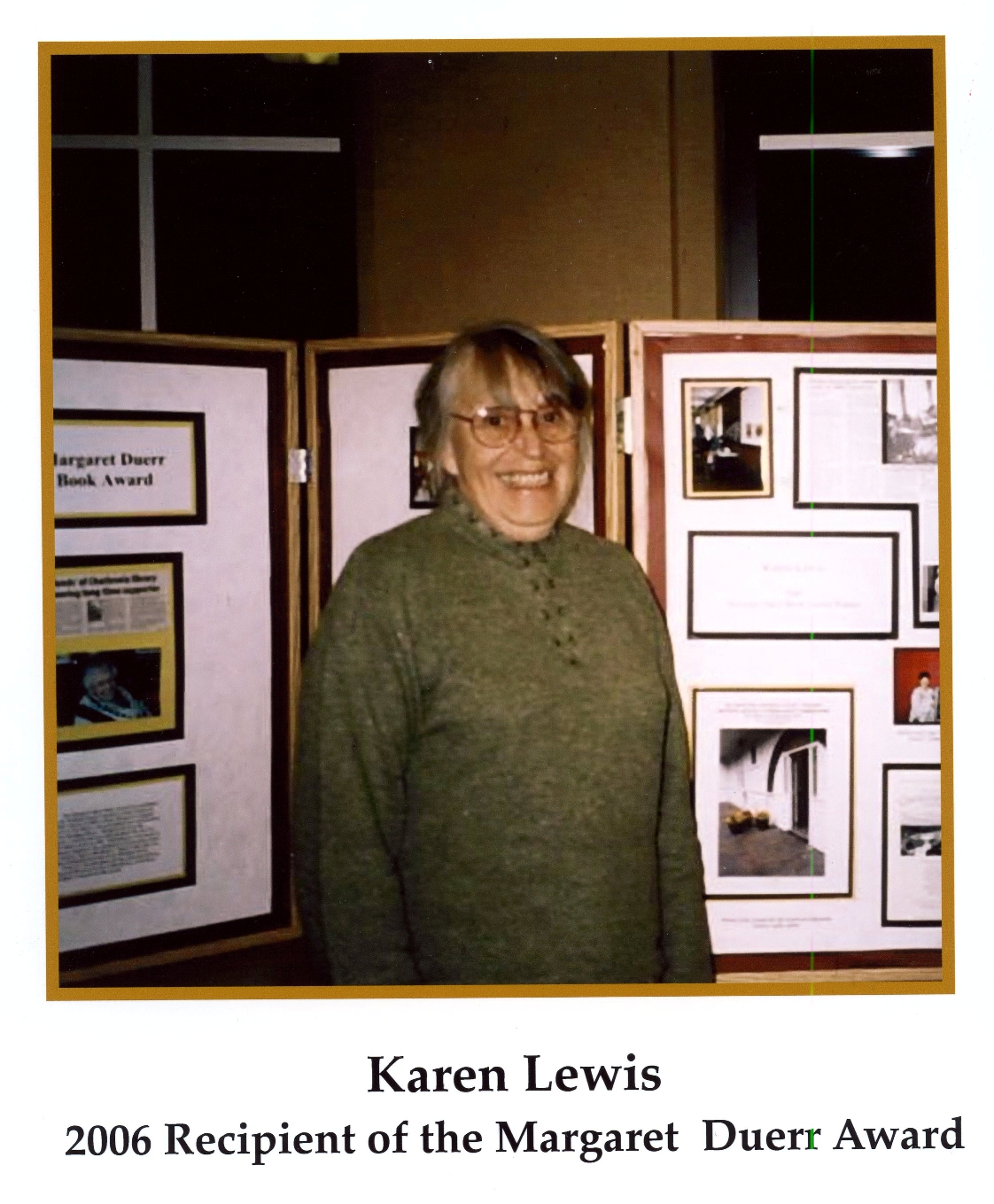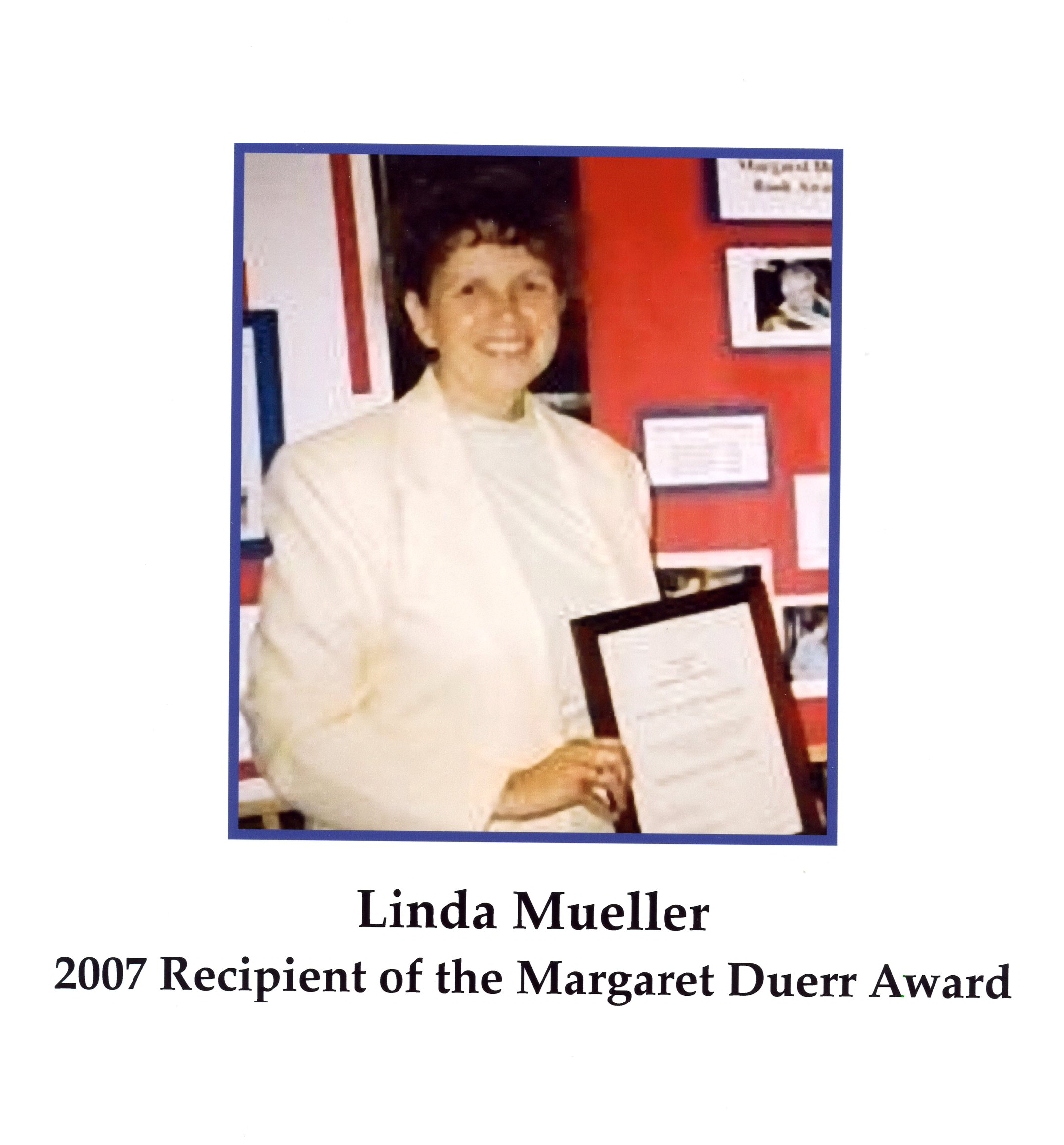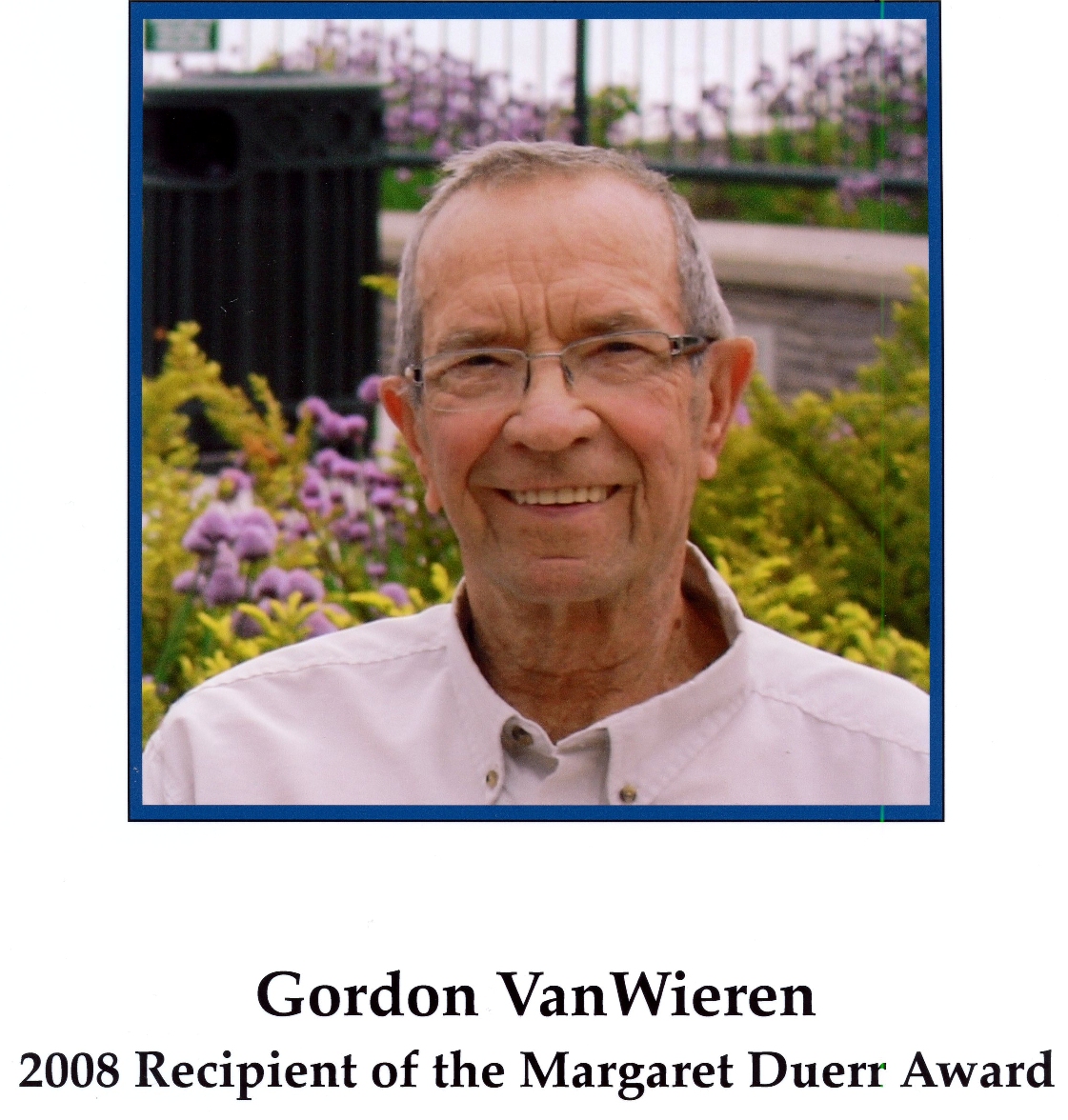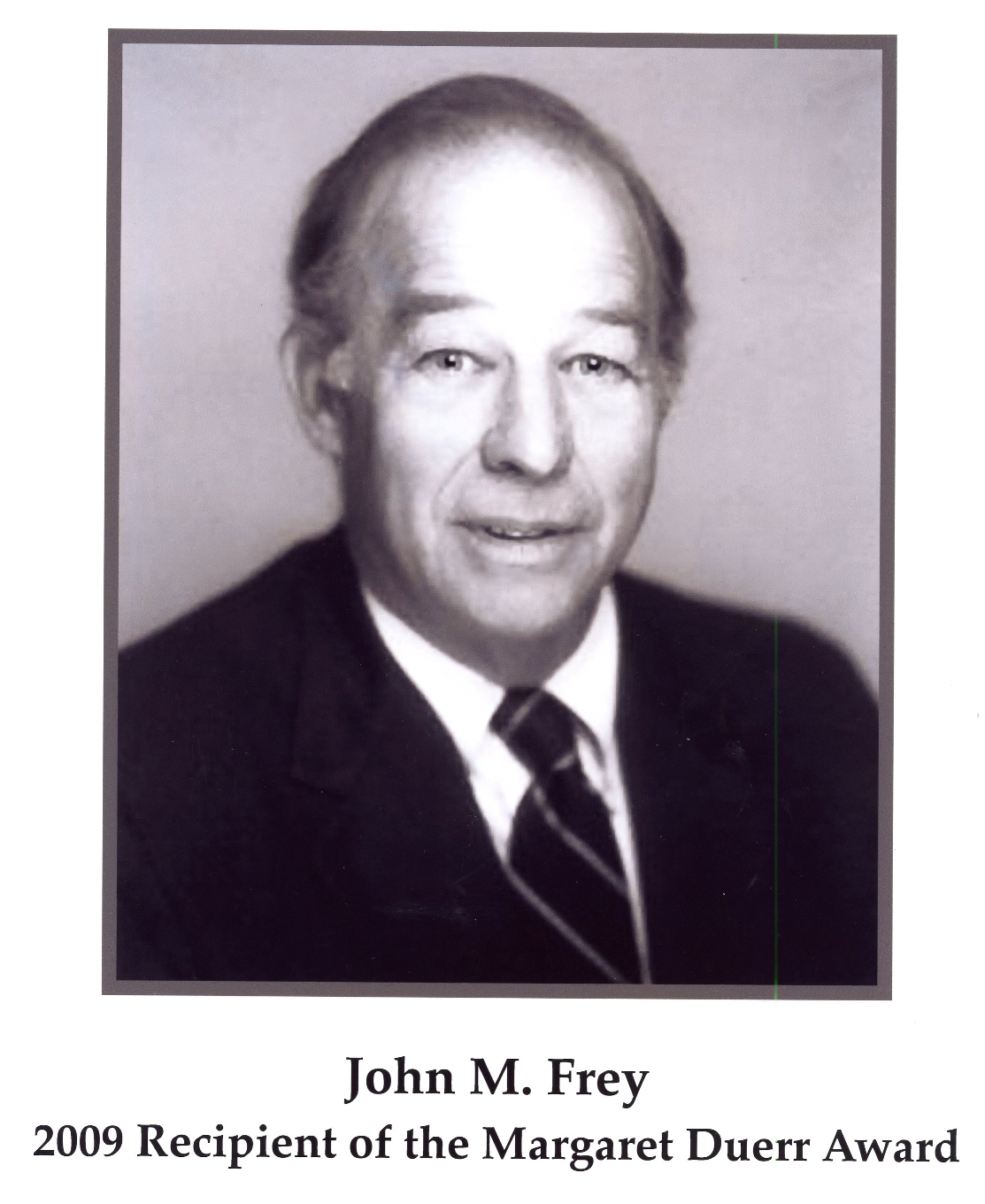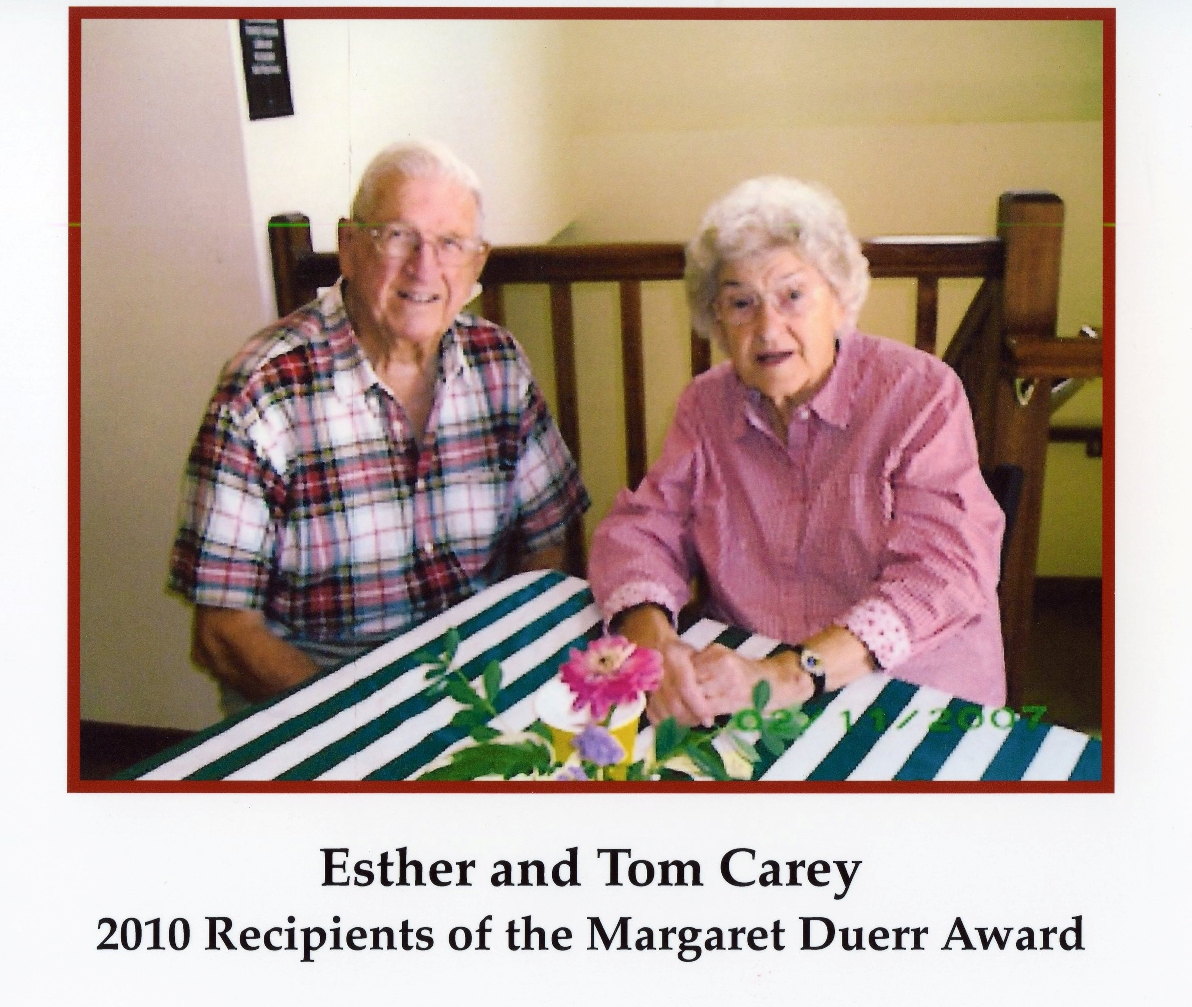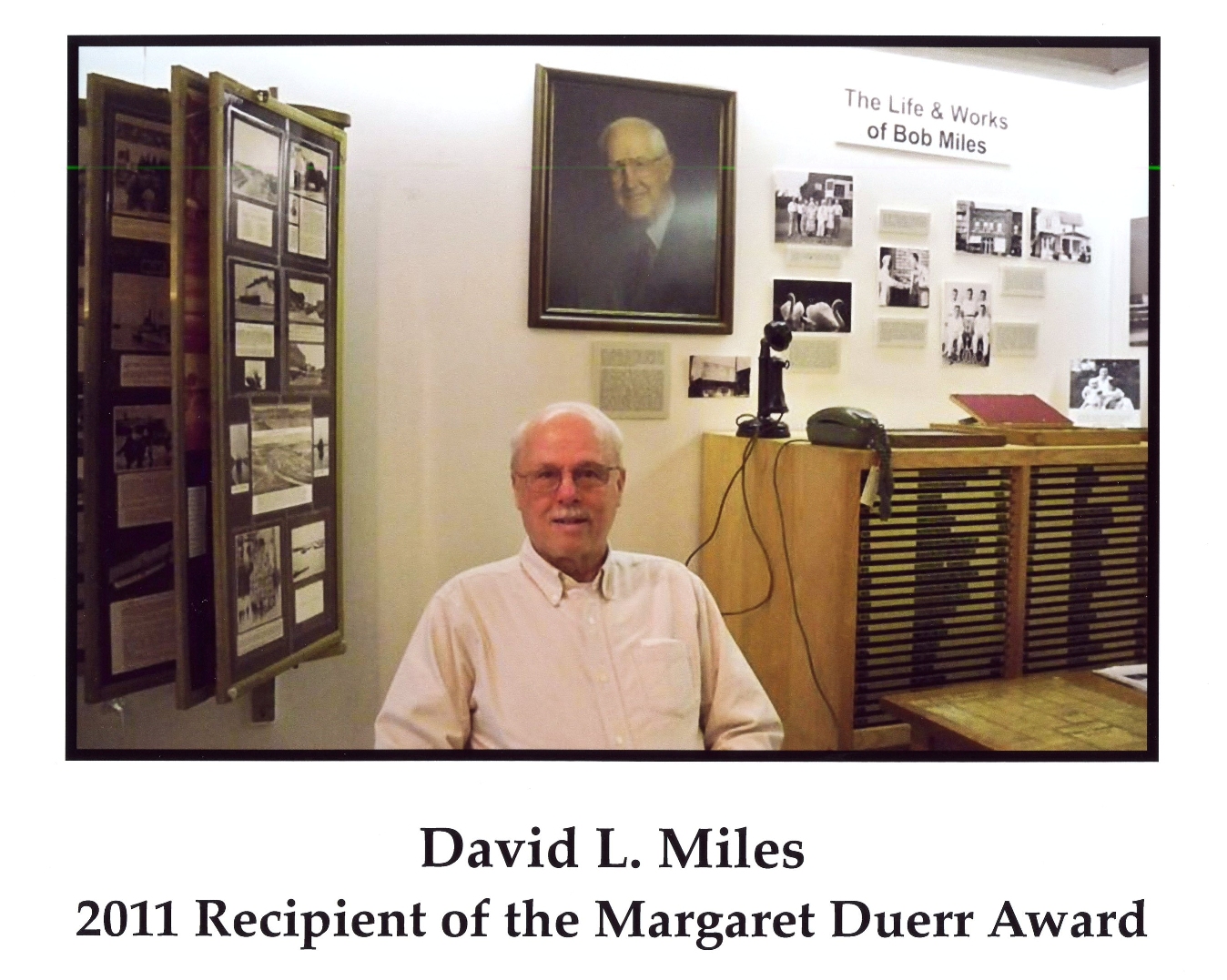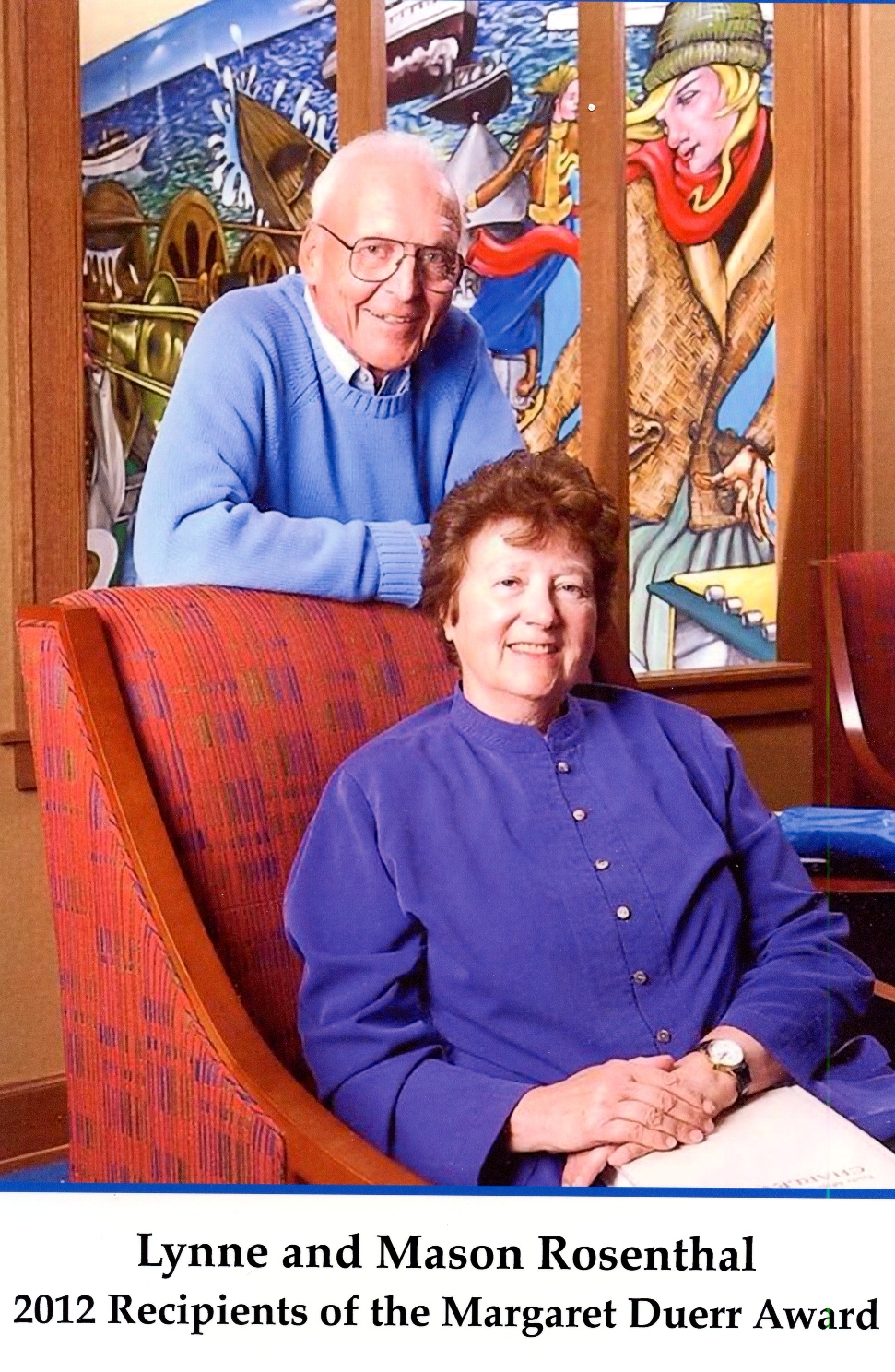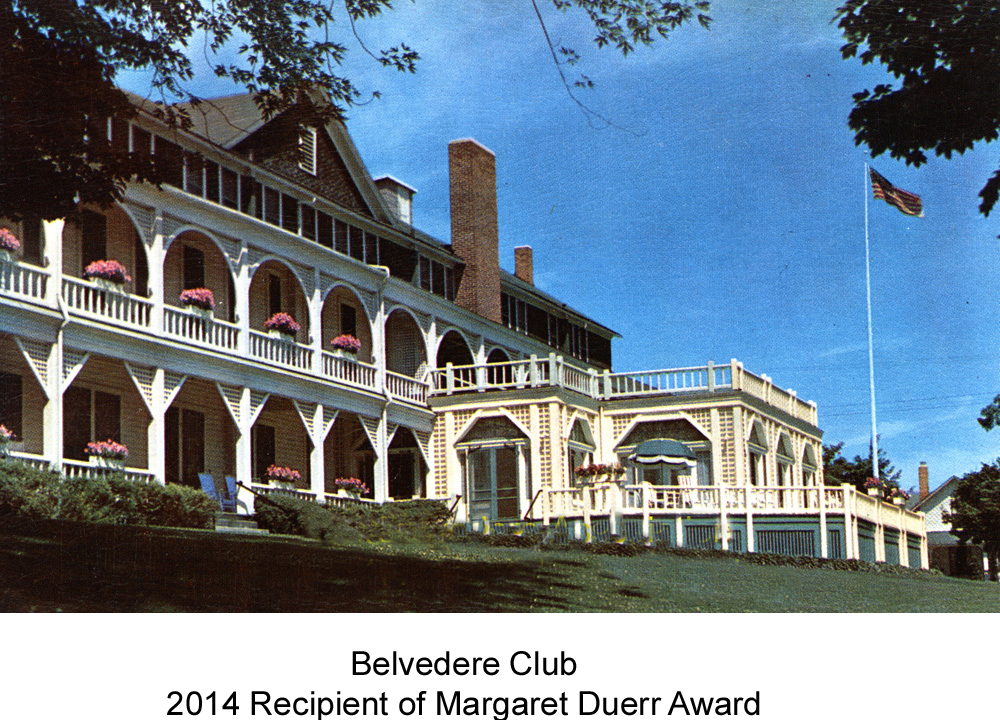 Friends of the Library — 2017 Executive Board
President: Peggy Gallinat

Past President: Barb Holmes

Vice President: Sally Campi

Secretary: Christine Brey

Treasurer: Birute Fleck

Members at Large: Alberta Beyers; Perry Irish Hodgson; Anne Kelly; Linda Moore; Betty Wadland; Debbie Mann

Membership: Amy Lalewicz

Book Sale: Pauline McDermott

Library Board Representative: Lynn Smolenyak

Library Director: Linda Adams