The Friends of the Charlevoix Public Library
"As the 'living room of the community', the Friends are the family that support us every day in this building and make it possible for this library to offer what we do." -Linda Adams, Director of the Charlevoix Public Library
The Friends of the Charlevoix Public Library annually extends an invitation for all Charlevoix residents to join this non-profit organization. For a nominal fee of $5.00 (individual or family) membership is a way for residents of the area to gain ownership in, become more involved with and actively support their library.
This may be the biggest bargain in town, for while membership money is minimal it packs a big punch. Along with additional donations the proceeds from the on-going and summer Book Sale, monies collected are used to fund projects, concerts, events, programs, exhibitions, and buy books for the children's section of the library. Membership also affords the opportunity for community members to volunteer.
Membership Form:
View membership form here. Mail completed form with your check to; Friends of the Library Membership, c/o Charlevoix Public Library, 220 W. Clinton St., Charlevoix, MI 49720)
Michigan Room Committee: This group is the original driving force behind the effort to renovate and create our present library. They continue to contribute by spending countless volunteer hours.

The Michigan Room Committee is a subsidiary of the Friends group and has been responsible for appraising the rare books collection, preserving historical Charlevoix newspapers, providing obituary records for the Libraries' webpage, promoting historical exhibitions, and creating the Margaret Duerr Award to honor outstanding citizens or organizations who have made significant contributions to our town.

Photo L-R Kay Heise, Mary Ann Chew, Marilyn Novak and Cynthia Postmus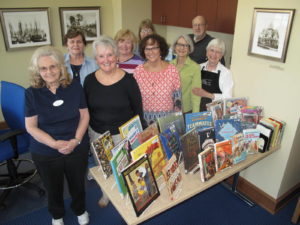 Friends volunteers meet every Wednesday to sort,
organize, and shelve used books available for purchase
by the public.
Projects:

2019 Charlevoix Memorial Day Parade

Projects ranging from landscaping and digitizing Charlevoix High School yearbooks to honoring veterans in the Memorial Day Parade, the Friends stand ready to supplement the Library's budget and consider proposals for funding. Each year the on-going and the annual summer Book Sale nets over $20,000. Along with membership dues and other donations, this viable organization is able to maintain and manage a healthy budget. From 2004-2018, the Friends of the Charlevoix Public Library contributed $179,793 to the library for special projects.
Lifelong Learning:
The Friends of the Charlevoix Public Library with the generous support of the Leo S. Guthman Foundation, announce an exciting new concept in continuing education. Modeled after several successful adult learning programs offered at libraries across the nation, Charlevoix's fall sessions will be offered over a period of three months: September, October, and November. The winter sessions will run in January, February, and March. The plan is to offer classes dealing with both local and global issues, targeted at adults who are interested in investigating and in discussing current topics in a small group setting with a knowledgeable facilitator.
***All classes begin at 1:00 pm and will run approximately 90 minutes via the Zoom platform. Register at 231-237-7340.***
Class #1: Great Decisions, William Wadland, MD, Facilitator
Go beyond the headlines of today's issues in this lively discussion group that explores significant global concerns. Great Decisions briefing books, published by the Foreign Policy Association, are the primary resource. These impartial materials provide thought-provoking analysis in a written guide completed by updates and PBS video segments. Great Decisions briefing books will be given to those registering with the expectation that the material will be read before each class. PBS video segments are available to view prior to class on YouTube.
Wednesday, January 27: Brexit and the European Union.
Wednesday, February 10: Struggles Over the Melting Arctic.
Wednesday, February 24: China's Role in Africa.
***Class #2: HAS BEEN CANCELED***
Class #3: Seasonal Affective Disorder (SAD), Steve Hansen, MD
Wednesday February 3
SAD is a psychiatric disorder, not even recognized or named until the 1980's. It has a novel treatment. We will learn about its discovery, identification of its cause, its distribution and its treatment. Dr. Hansen estimates that about 20% of "Charlevoixans" may be involved.
Class #4: Are You Talking to Me?, Christina Abramowski
Wednesday, February 17
A basic, brief seminar on hearing loss and better communication for all involved. This information is directed to those who live with and deal with family and friends who have hearing losses and how to communicate more effectively. Participants will learn actions that will increase the quality of good informational exchange.
Class #5: Food Safety Around the World: Ensuring Food and Beverage Companies Don't Make You Sick or Kill You! Christopher Snabes, BS, MS, CFS (Certified Food Specialist)
Wednesday, March 10
We are often warned about food that has been pulled from grocery store shelves due to bacterial or viral contamination. Learn from someone with 18 years of experience in the food industry about how we manage the safety of food production in the USA and internationally and how we can keep ourselves and our families safe from infections.
Class #6: Statistics: A Tool for Understanding Numbers, Jim Rudolph, PhD
Wednesday, March 17
Have fun with numbers and learn how to be a more informed consumer of statistics. Statistics, like any tool can be very useful, but unfortunately can also be misused and misleading. Statistics is a tool to make effective interpretations of data and involves the proper collection, analysis and interpretation of the data. Let's learn together and improve our ability to understand and interpret statistical information.
Friends of the Library annual book sale:
Books, books and more books! Great bargains on thousands of books: mass market, children's, even rare and collectible books and gently used CDs and DVDs…all on sale at the Friends of the Charlevoix Public Library's annual book sale.
The sale spilled outside on the front sidewalk of the Library and continued on the 2nd floor where hallways and rooms had been temporarily added to the on-going sale room in order to accommodate the large selection. The Friend's most significant fund raiser of the year, the annual book sale proceeds are used to fund new books, materials and programs for the Library's children's department. Last year's annual sale netted over $6000.
The 2020 annual sale has been canceled, however, watch for featured mini pop-up sales!
Pick up a gift book bundle today at the Friends of the Charlevoix Library Booksale.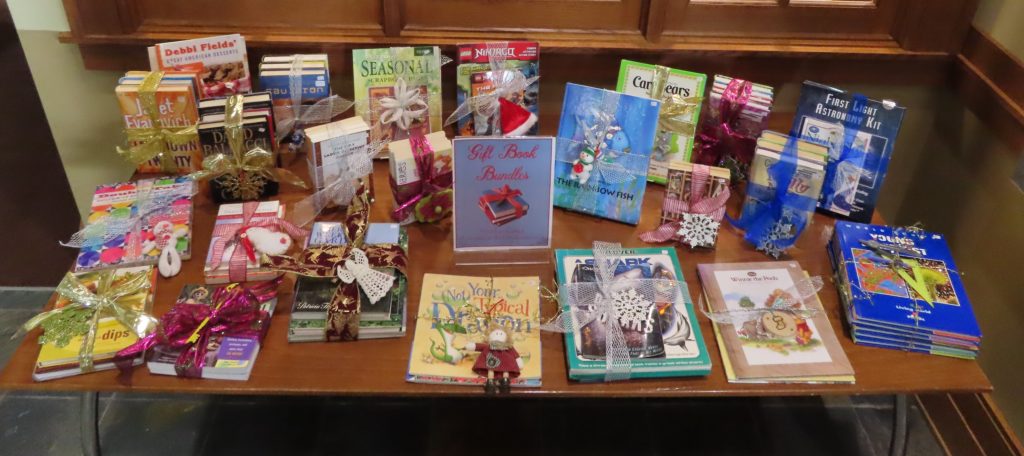 Friends Digitize Historical Charlevoix Obituaries
The obituaries from the Charlevoix Journal 1883 to 1890, the Charlevoix Sentinel 1920 to 1936, and the Charlevoix Courier, 1908 to the present day, have all been entered, and are all searchable on the library website!
Soon after the Friends of the Library organized in 1999, a small group of four volunteers, the Michigan Room Committee, began The Obituary Project. The librarians had reported that there was a need for obituary information to be accessible, due to a large demand by genealogy researchers. So the Committee spent two years sorting and saving stacks of unorganized old issues of the local papers found in the basement of the old library. A scanner was purchased by the Friends, permission to use the newspapers was obtained from the publisher, and the first obituary was placed onto the librarys website in 2003.
At an old computer in the basement storage room of the old library, where warmth was supplied by a portable heater, a searchable data base was developed, information was entered, and images of original obituaries were scanned. Â (The current Beyers Friends Room facilities have been a huge upgrade for this work!)
An integral part of the project was for the staff to move forward by adding new obituaries as they appeared in the current papers. Marti Chester, Erika Powell, Linda Adams, and Davonne Rogers have been contributors to this effort, and Roger Gowell has provided technical assistance. Many thanks to them.
Tremendous thanks to the Friends volunteers who have participated in large and small ways to the past fourteen years of data entry! They are:
Eugene Ackert, Suzanne Ackert, Elizabeth Allan, Sarah Benitez, Alberta Beyers, Larry Burgess, Mary Ann Chew, Judy Colt, Jerry Corley, Judy Corley, Toni Felter, Kathy Gowell, Don Heise, Kay Heise, Marilyn King, Marilyn Novak, Nancy Porter, Cynthia Postmus and Mary Snider.
Approximately 16,000 obituaries from over 6,000 newspapers have been entered. Click Here to see what is available.
Margaret Duerr Award:
Annually, the Friends of the Library's Michigan Room Committee selects an individual or group who has made a significant contribution to the Charlevoix area to receive the Margaret Duerr Award.

The 16th annual Margaret Duerr Award was presented on Thursday, October 3, 2019 at 6:30 p.m. in the library's community room. Each year the Friends of the Charlevoix Library honor an outstanding citizen or organization that has made a significant contribution to our town. Honored this year is the Michigan Room Committee, consisting of Mary Ann Chew, Cynthia Postmus, Kay Heise, and Marilyn Novak.

These four volunteers were the original driving force behind the effort to renovate and create our present library. They continue to contribute by spending countless hours volunteering. The committee is responsible for appraising the rare book collection, preserving Charlevoix newspapers, providing obituary records for the library's web page and promoting historical exhibitions.

The Margaret Duerr Award was established in 2003 in recognition of Margaret's longtime service to the Library and in particular to the Michigan Room. During her tenure as the Interim Director she organized the move to 109 Clinton Street in 1967.

This years speaker was Lois Spregnether Keel. Lois combines her training in theater, her work as a librarian, and her love of history to bring us a unique form of storytelling. The program, High Times in the Dry Times, visually in story and songs tells of the "Noble Experiment" (prohibition) in Michigan history. Told from the view point of a woman reporter, the performance included some of Charlevoix's history and visits by the notorious Purple Gang.

A reception followed, sponsored by the Friends of the Library.
Previous recipients dating from 2003 include: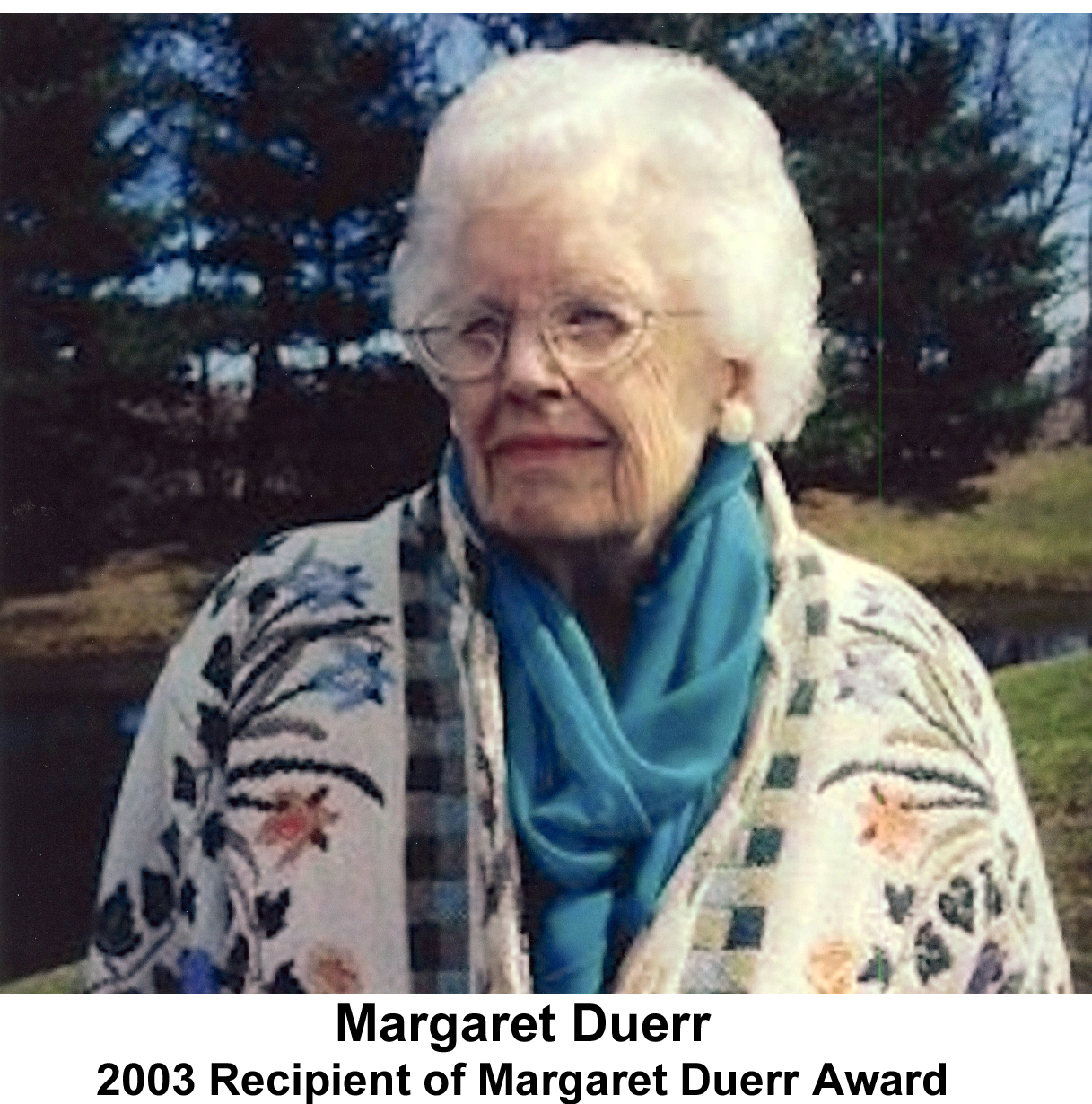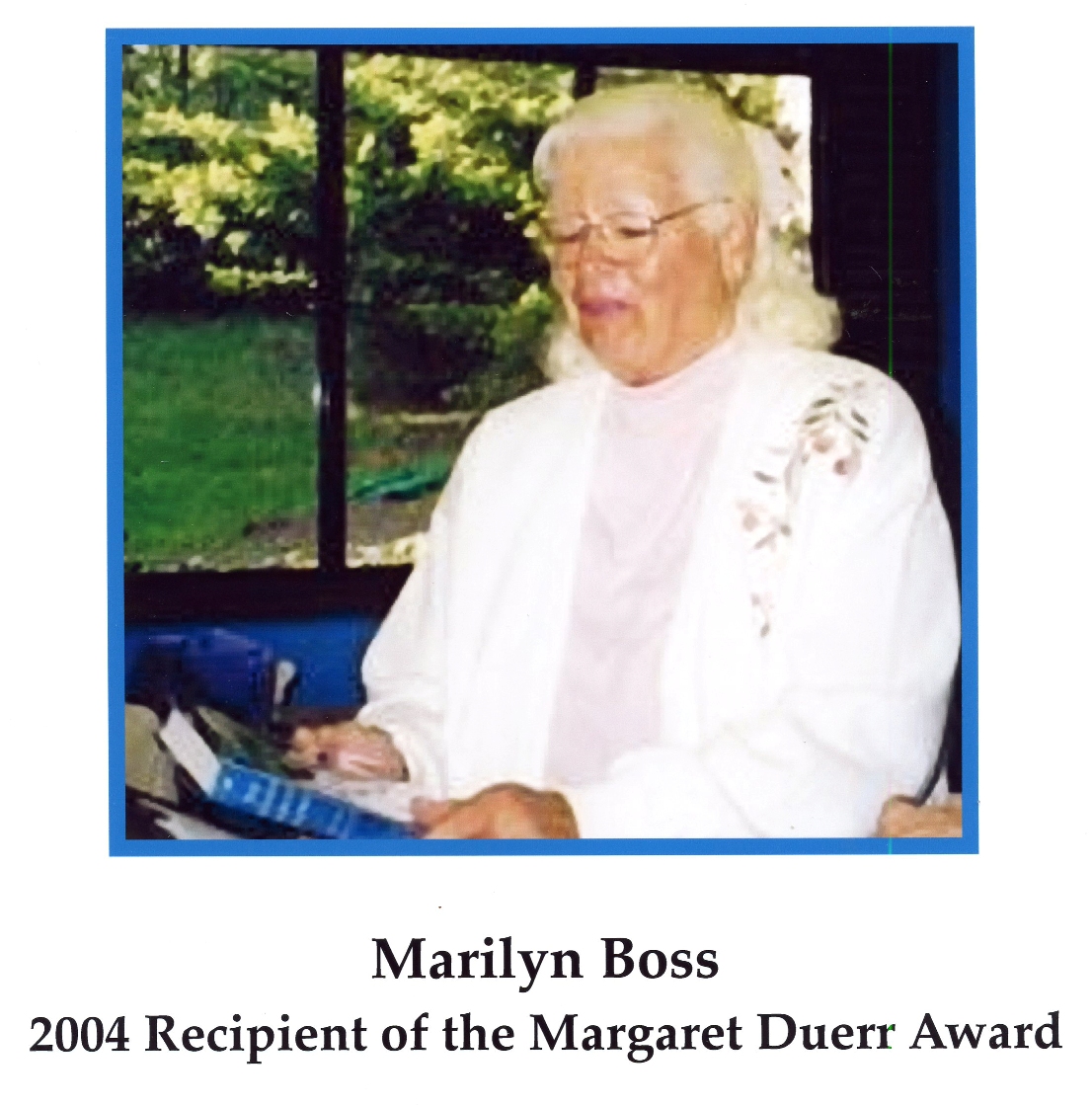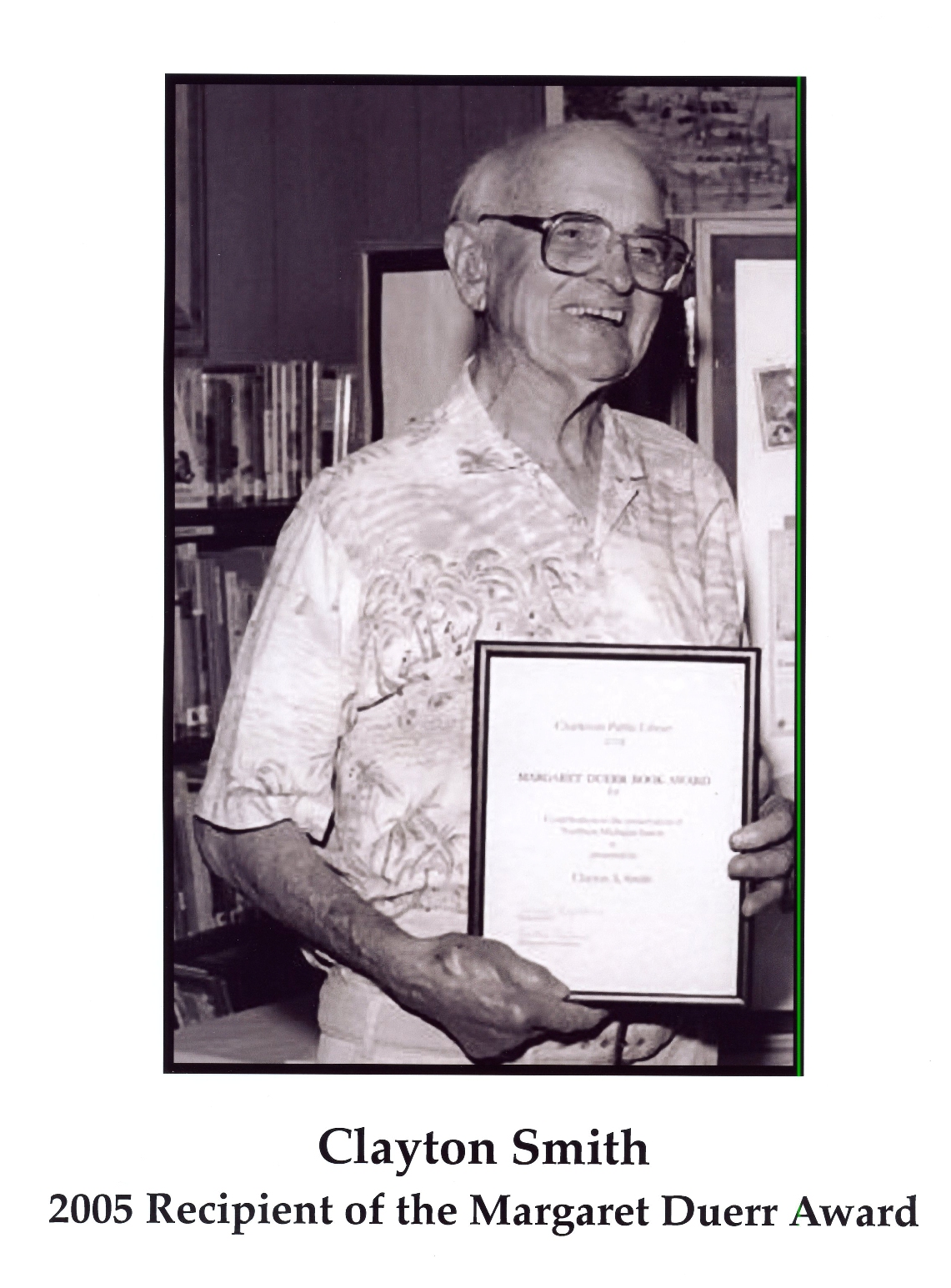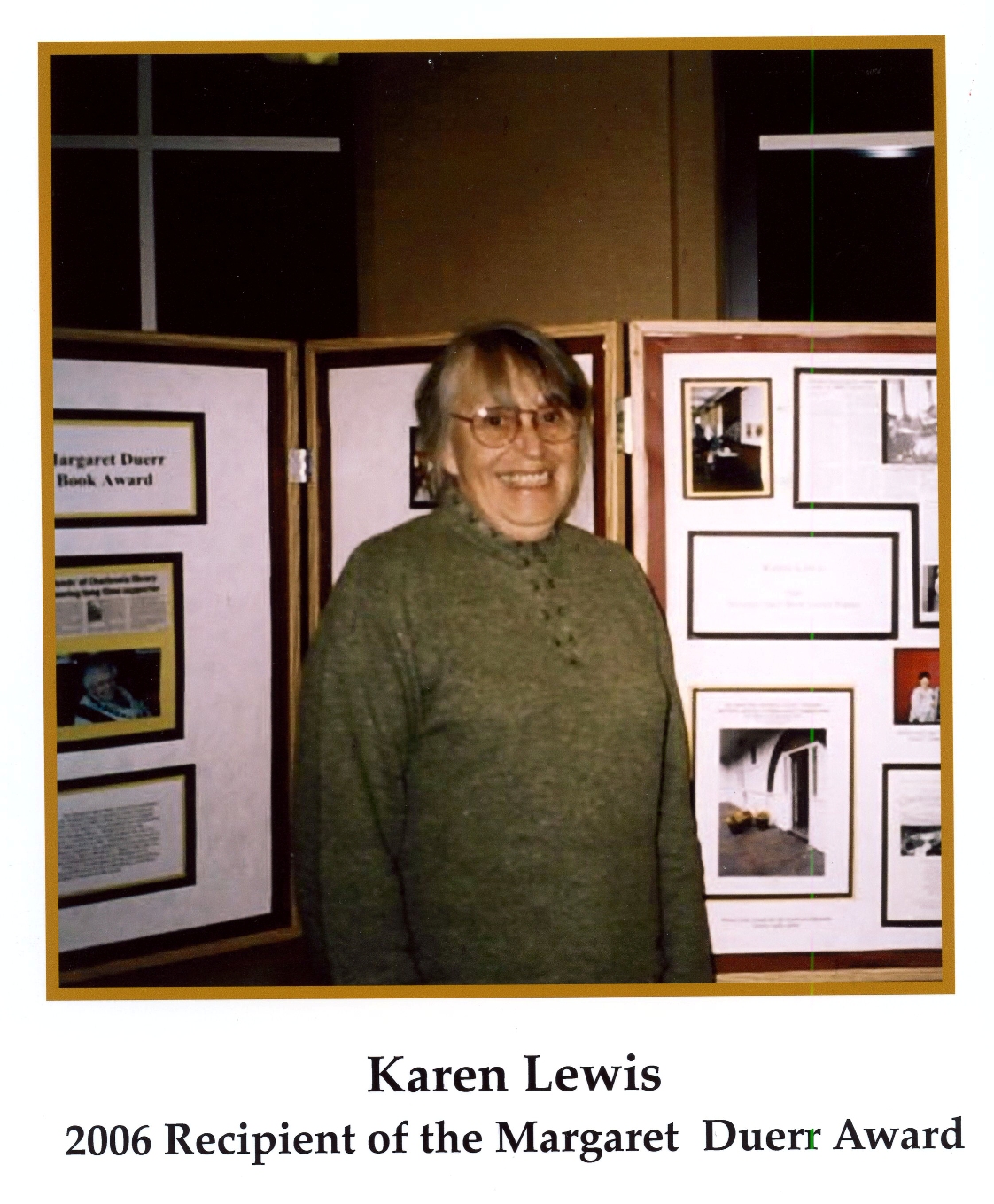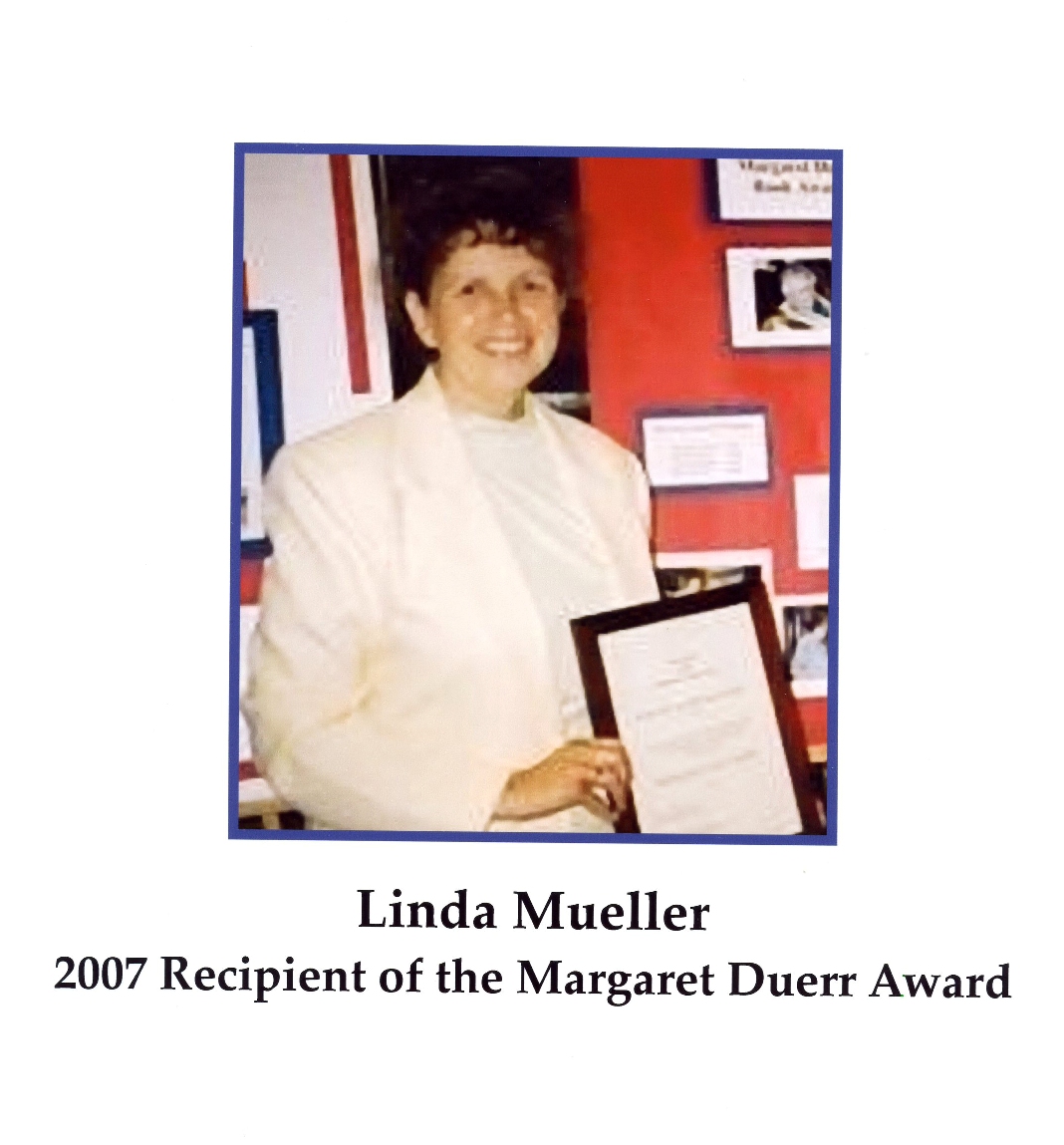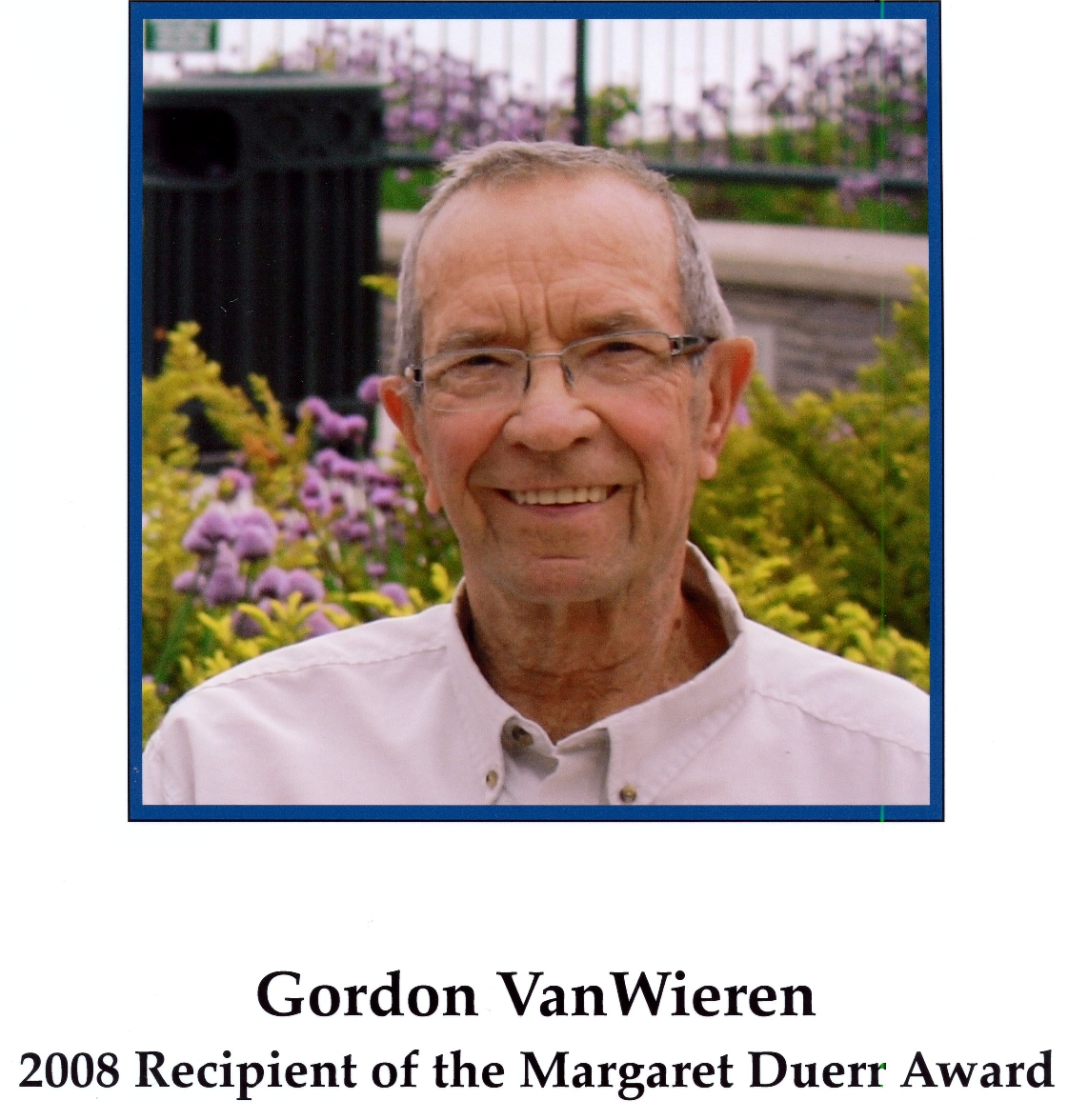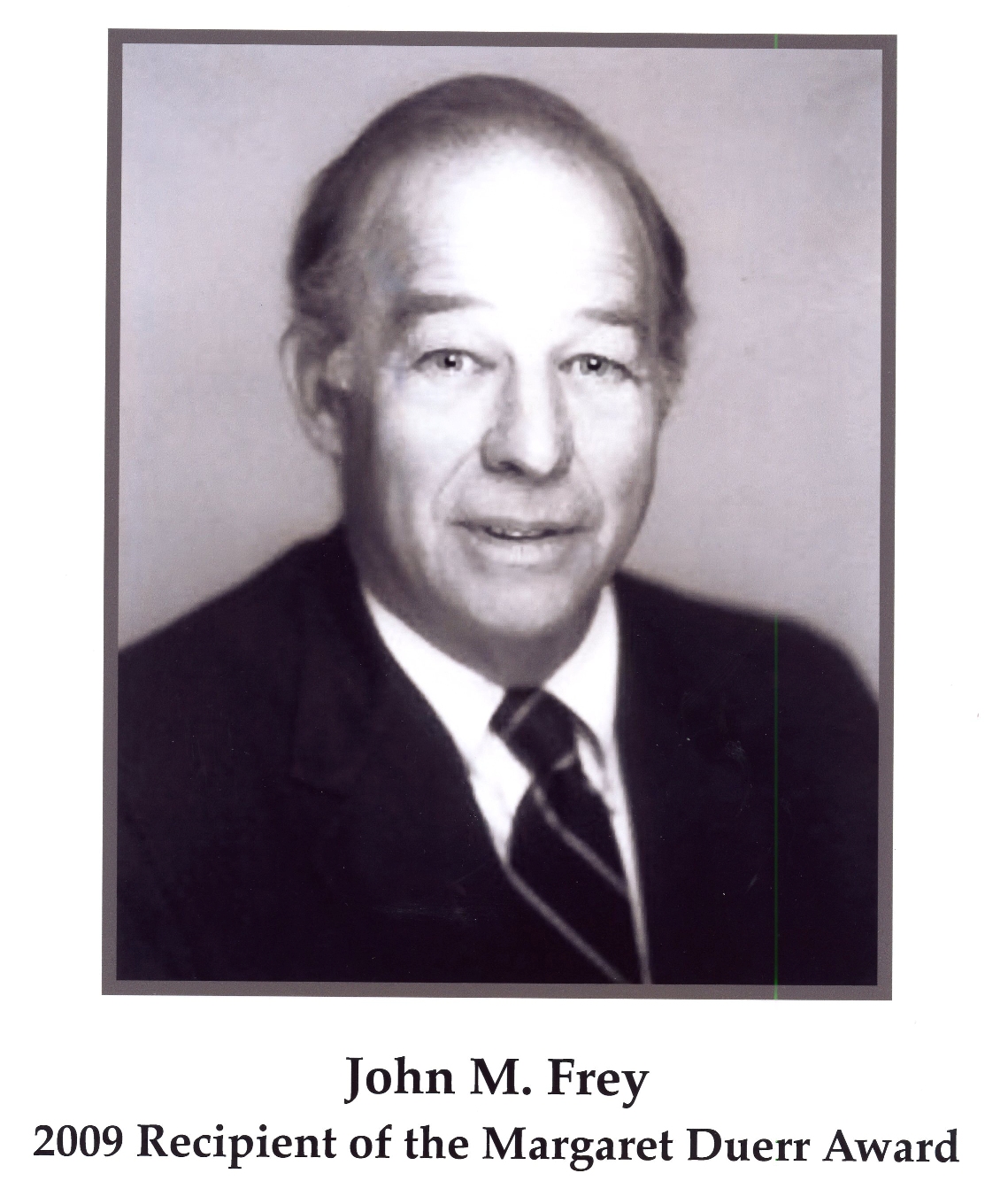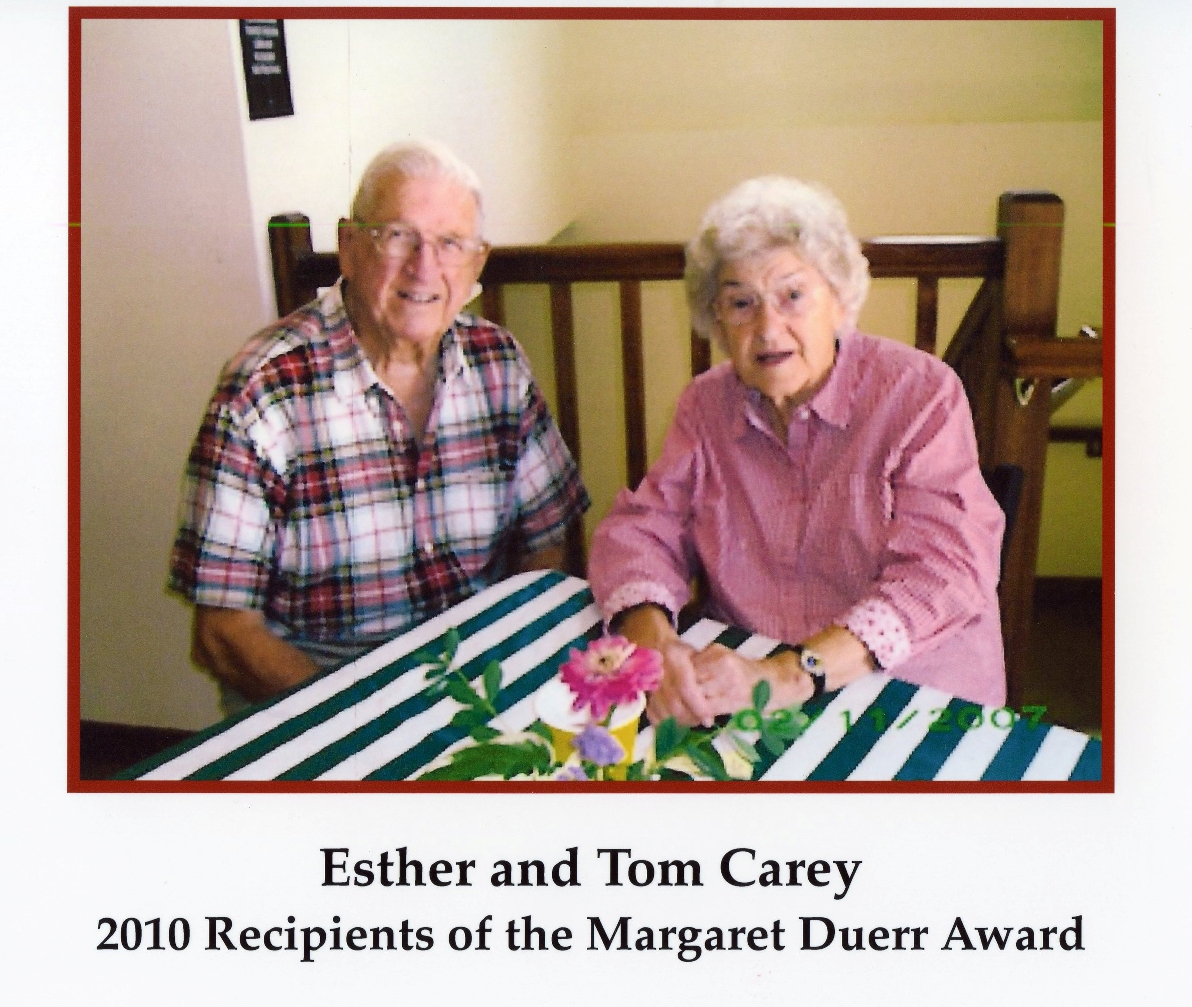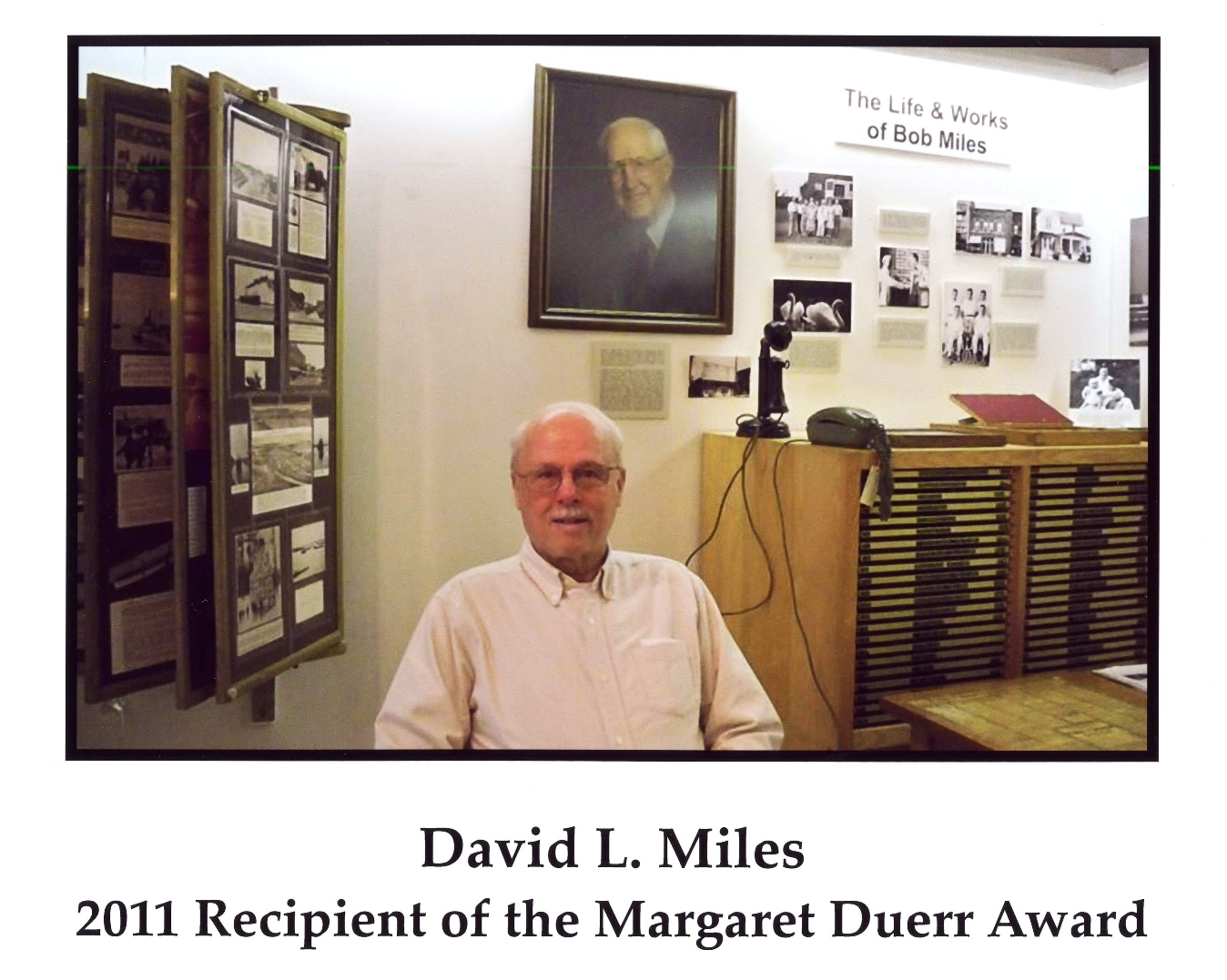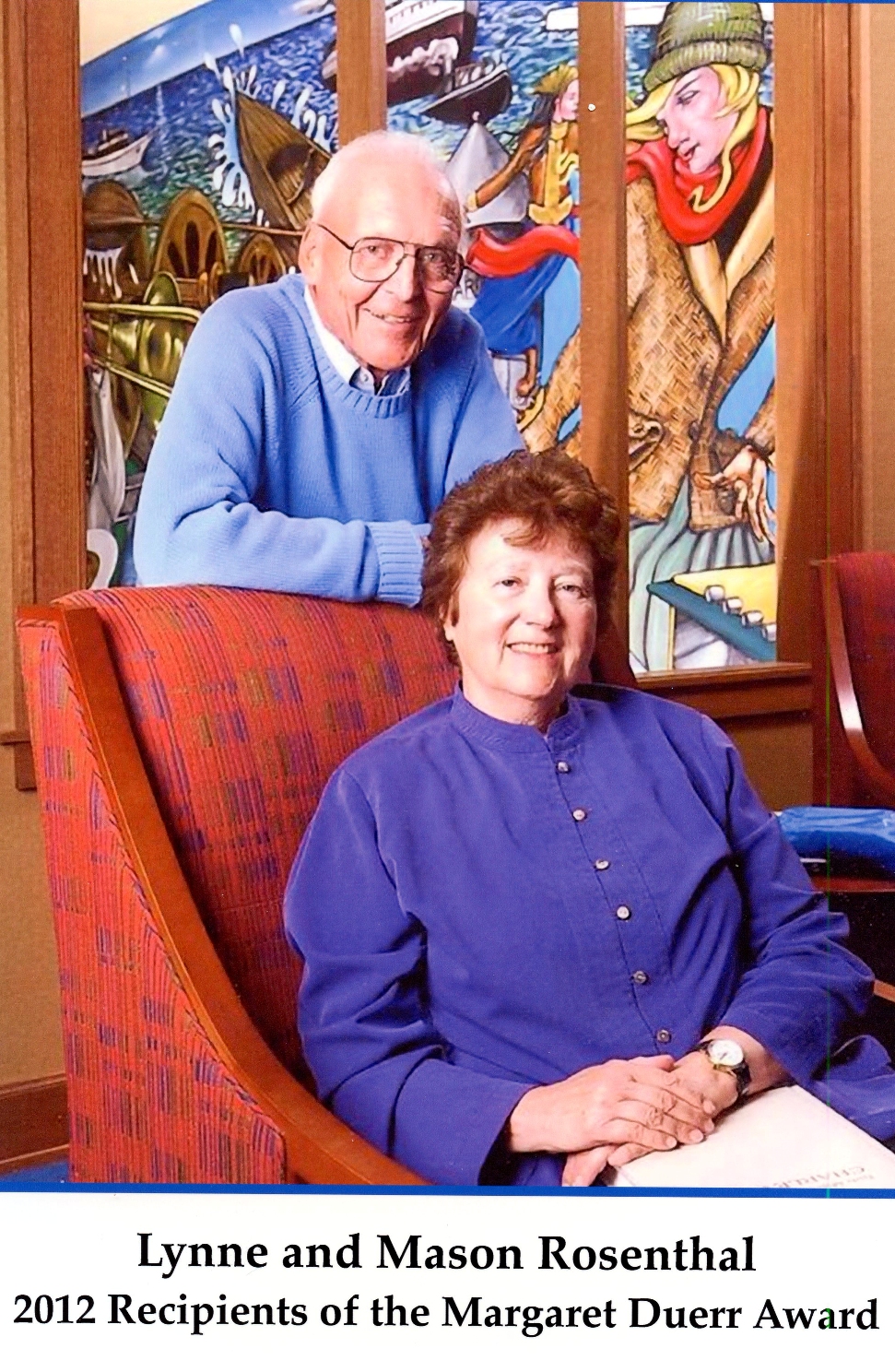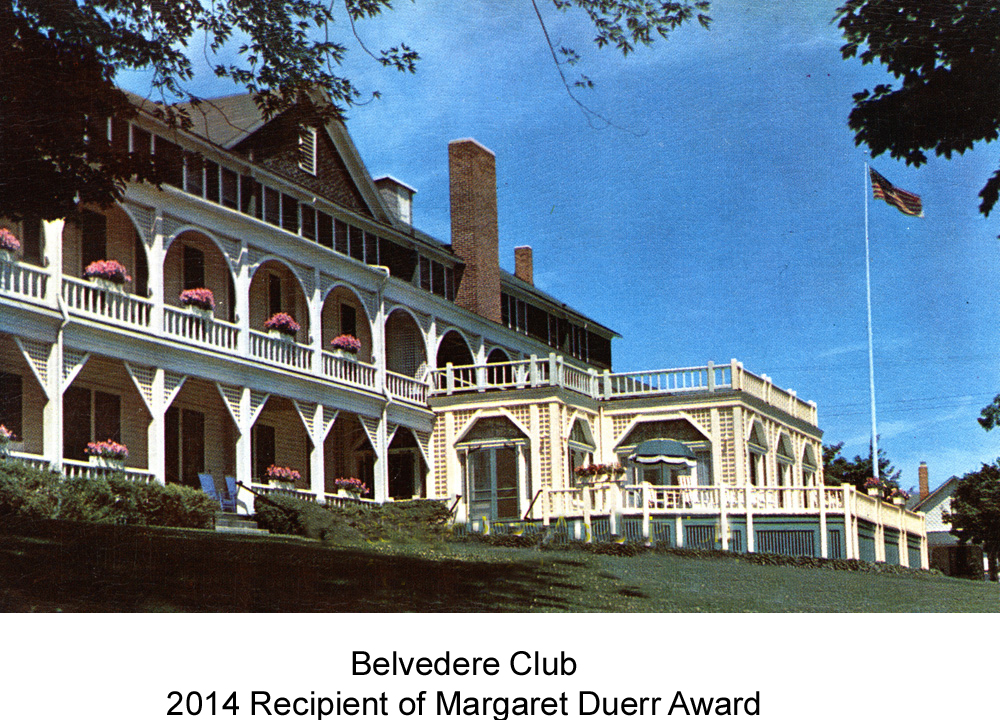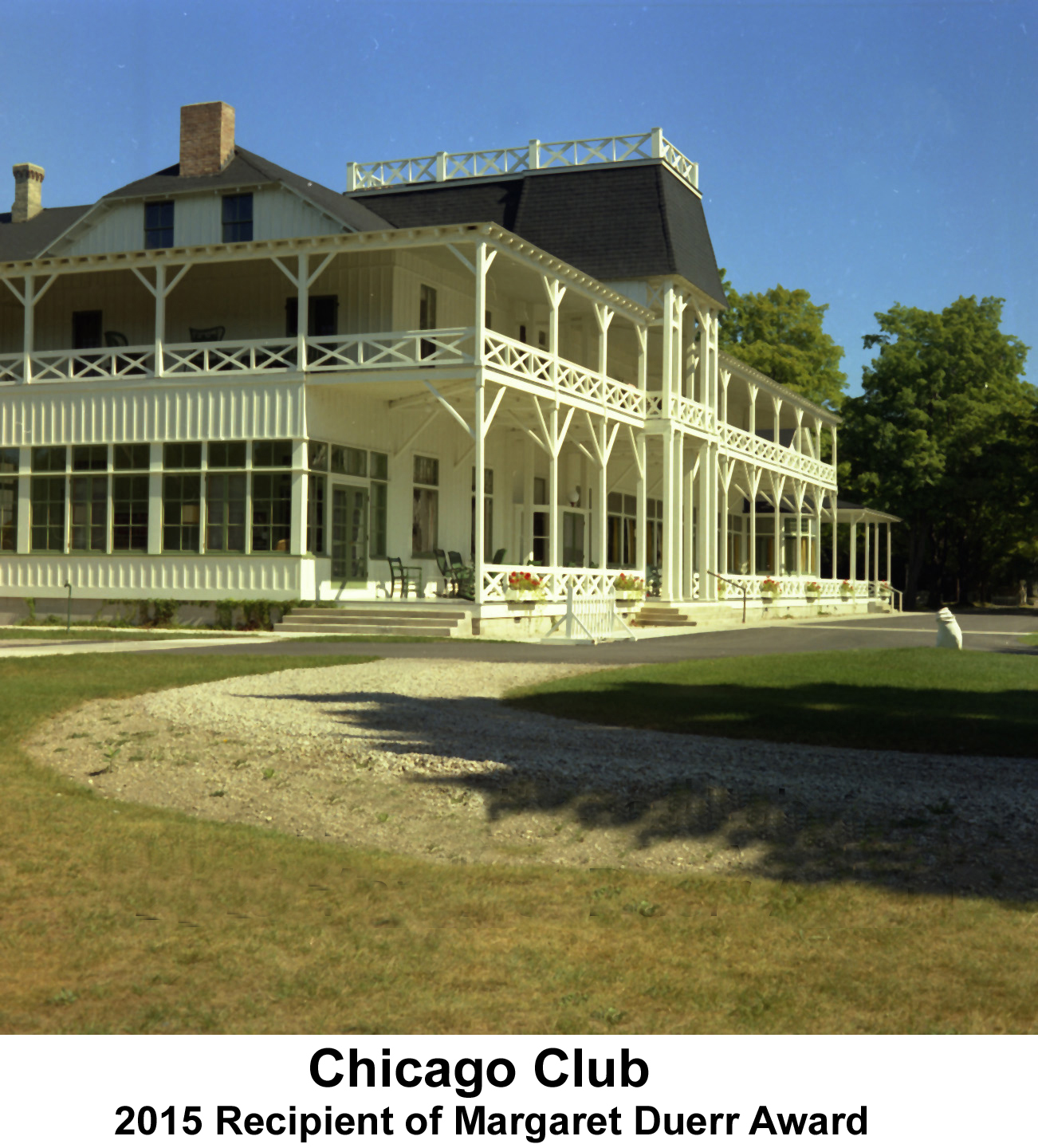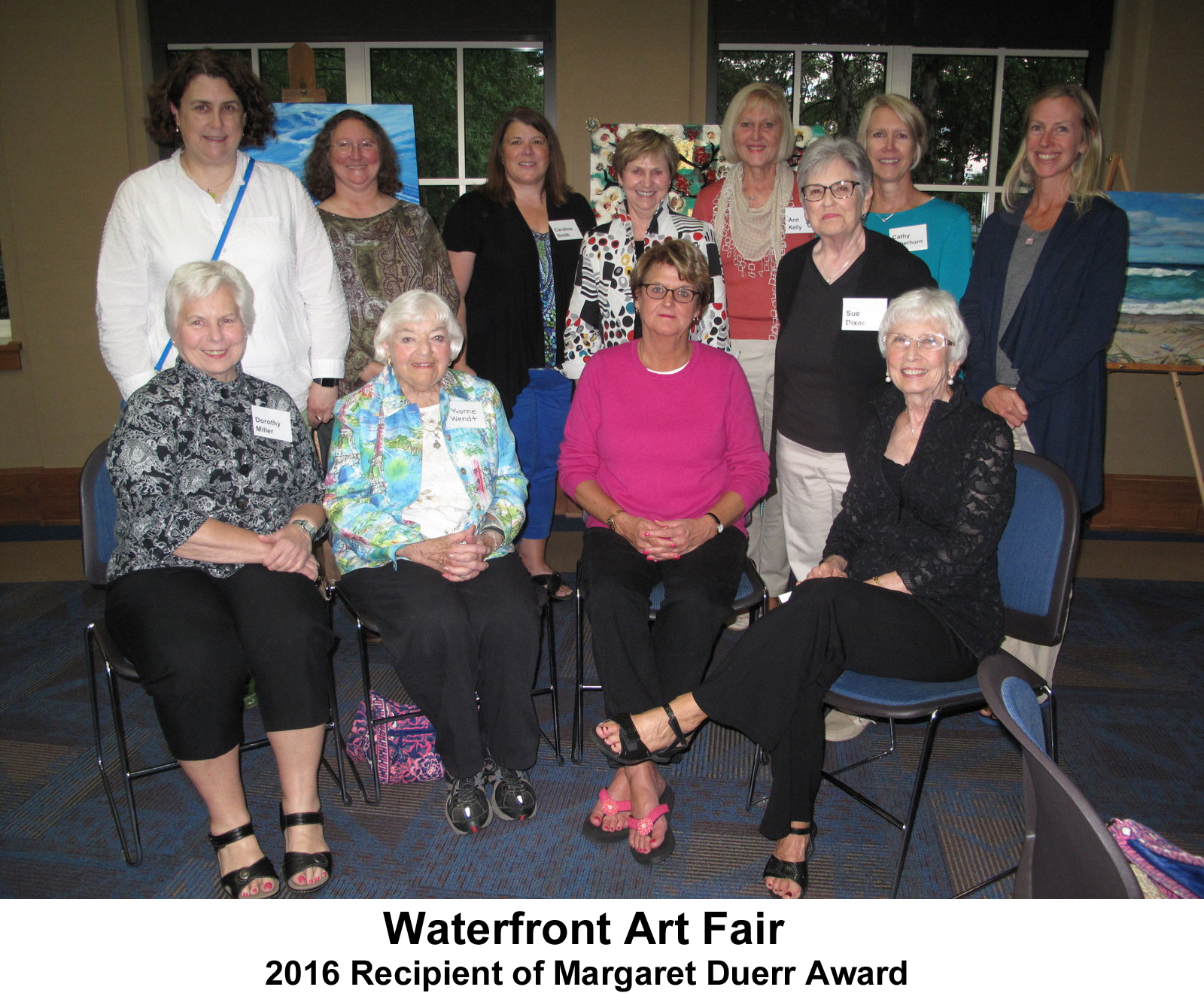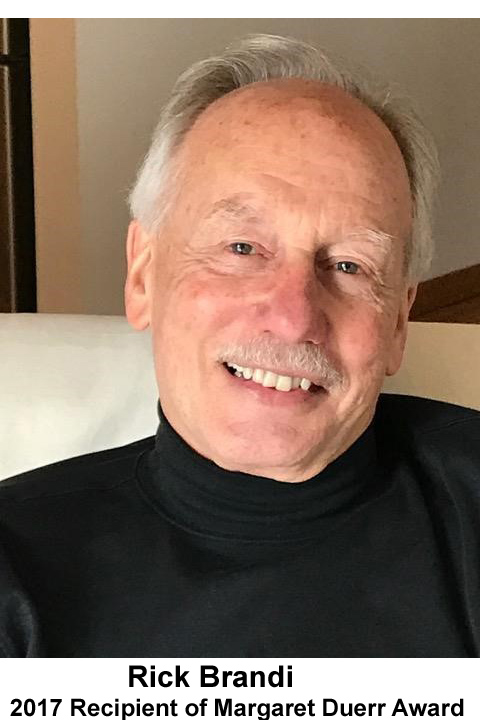 Friends of the Library — 2020 Executive Board
The board meets the first Tuesday of every other month at 10 a.m.

President: Jean Smith

President Elect: Mary Millington

Secretary: Joy Price

Treasurer: Debbie Mann

Members at Large: Sandy Miles, Pat Miller, Steve Hall

Membership: Betty Wadland

Book Sale: Pauline McDermott

Lifelong Learning: Linda Moore/Birute Fleck

Michigan Room Representative: Cynthia Postmus

Publicity: Kris Balasz

Library Board Representative: Lynn Smolenyak

Library Director: Ryan Deery

Updated October 2020