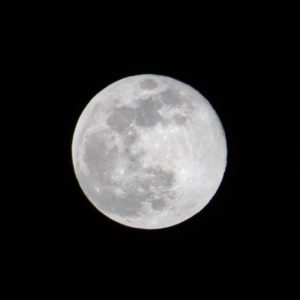 Cultural Corridor Celebrates 50th Anniversary of Apollo 11 Lunar Landing
Thursday, July 18, 2019 between 4:00 pm-7:00 pm
Stop by the Cultural Corridor sites of Charlevoix Public Library, Charlevoix Historical Society, and Charlevoix Circle of Arts between 4:00 pm -7:00 pm for FREE activities. Drop in activities for all ages. Check out our websites for a full list of scheduled activities at each location.
• At the Charlevoix Public Library, families can enjoy storytime on the half hour starting at 4:30 pm, 5:30 pm, and 6:30 pm. Drop in anytime between 4-7pm in the youth department to partake in S.T.E.A.M Station activities, search for your favorite planet in our Solar System around the Youth Department, Jump to Jupiter around the library property, and be a NASA Astronaut in the lunar lander simulator at the CPL Space Station in the Youth Department.
• Stop by the Charlevoix Historical Society for a lunar exhibit.
• Visit the Charlevoix Circle of Arts for activities for all.
• At each location Children can pick up/drop off a scavenger hunt form that contains questions about the Moon. Cultural Corridor sites and will each have a Moon photo that contains the scavenger hunt answers. Children who complete the form with the correct answers can turn in their submissions at any location to receive a prize!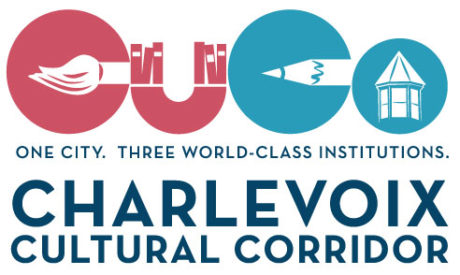 Charlevoix Cultural Organizations Create New Corridor

June 19, 2017– Charlevoix, Michigan – Three organizations in downtown Charlevoix have created a new area designated as the Charlevoix Cultural Corridor. The Charlevoix Public Library, Charlevoix Circle of Arts and Charlevoix Historical Society Museum have long been centers of cultural programming in the city, each offering distinct, yet complementary exhibits, events and programs to the general public as well as their members. With the creation of The Cultural Corridor, the three organizations are connecting their visions with a common goal of becoming a central destination for cultural activity in Charlevoix. Throughout the year, the organizations will collaborate on combined events or themes in hopes of providing visitors and locals with bountiful cultural experiences.
"We wanted to work together to bring more awareness to the cultural offerings in Charlevoix," said Linda Adams, director of the Charlevoix Public Library. "One of our goals at the library is to be a community connector, a place where people and organizations can connect with the information, people and organizations that will help them thrive. This new collaboration will hopefully do that by introducing more Charlevoix residents and visitors to the programs we all offer."
The Cultural Corridor extends along Clinton Street, where the library and arts center are located, and also includes State Street, where the historical society is situated. The organizations began discussing the idea many months ago, as they each sought ways to highlight the cultural offerings in this part of downtown Charlevoix—an area that may sometimes be overlooked by visitors who stick to the main thoroughfare of Bridge Street. The designation was approved by City Council this past winter and the organizations are planning to kick off the new collaboration this summer.
Gail DeMeyere, executive director of Charlevoix Circle of Arts said, "In a short period of time, working as a combined force on the initial Cultural Corridor projects has revealed that working in tandem brings each organization to a higher level. Not only are we going to be able to bring fresh concepts to the community with blended Cultural Corridor projects exploring arts and culture, but we also are able to support each organization's independent programming with our unique expertise."
For more information about the Cultural Corridor, contact:
Charlevoix Public Library at 231-547-2651
Charlevoix Historical Society at 231-547-0373
Charlevoix Circle of Arts at 231-547-3554.