The BookTalkers discussion group meets at 6:00 pm on the third Monday of each month.
Please call 231-237-7340 to register. Limited to 10 participants.
---
Monday, December 20th, 6:00 p.m.
A Christmas Carol by Charles Dickens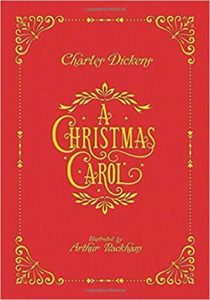 "Marley was dead: to begin with. There is no doubt whatever about that." We think we know the story: Ebenezer Scrooge was a miserly old man with no Christmas spirit. All that changes after he is visited by four ghosts on Christmas Eve and shown how the past, present, and future are affected by his actions. But, when was the last time we actually read the novella? Is Charles Dickens's classic tale of redemption still relevant today? And why does it stay so popular in all its many forms?
---
Monday, January 17 • 6:00 pm
Inheritance: a Memoir of Genealogy, Paternity, and Love by Dani Shapiro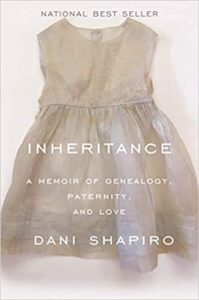 Imagine finding out, after 54 years, that your father is not your father. Through a genealogy website to which she had, on a whim, submitted her DNA for analysis, Dani Shapiro received the stunning news that her father was not her biological father. She woke up one morning and her entire history–the life she had lived–crumbled beneath her. This is a book about secrets kept, a memoir that ultimately seeks answers to the questions of who am I, why am I here, and how shall I live? All have something to do with love.
---
Monday, February 21 • 6:00 pm
Infinite Country by Patricia Engel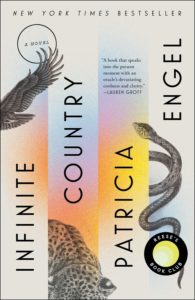 Fifteen-year-old Talia has a problem. She's stuck in a correctional facility for adolescent girls when she should be in Bogota with her father, readying for a flight that will reunite her with her mother and siblings in the U.S. Before she is born, Talia's parents, Elena and Mauro, leave violence-shattered Columbia for America, overstay their tourist visas, and begin a family. Then Mauro is deported, and Elena must hold together her family alone. Steeped in Andean myth and tense with the daily reality of the undocumented in America, this novel by Patricia Engle is the story of two countries and one mixed-status family — for whom every triumph is stitched with regret, and every dream pursued bears the weight of a dream deferred.
---
Monday, March 21 • 6:00 pm
The Lager Queen of Minnesota by J. Ryan Stradal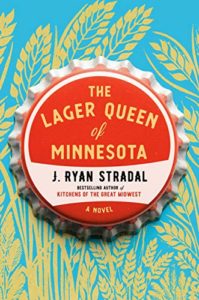 Once upon a time, Helen Blotz inherited the family farm, alienating her sister Edith. Helen uses the proceeds to transform husband Orval's family soda business into the hottest brewery in Minnesota. Even as Edith's granddaughter Diana launches her own brewpub, Helen's business starts sledding downhill, but there's a chance that Edith's Rhubarb Pie in a Bottle Ale might save the day. A love story to Minnesota, craft beer, and the power of second chances, this humorous novel by J. Ryan Stradal is a testament to the setbacks and achievements that come with following one's passion.
---
Looking Ahead :
Monday, April 18 • 6:00 pm — The Women of the Copper Country by Mary Doria Russell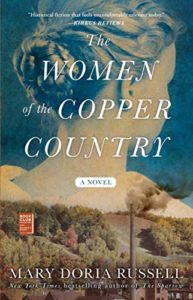 Charlie Miller comes to Calumet, a company town on Michigan's Upper Peninsula, to organize the local copper miners, and his rhetoric inspires idealistic Annie Clements to lead the Women's Auxiliary of the Western Federation of Miners, despite her husband's disapproval. After a worker is fatally injured, the miners vote to strike. As weeks turn into months, the Women's Auxiliary works tirelessly to keep the miners and their families fed and clothed and to keep everyone's spirits up. Mary Doris Russell's carefully researched rendering of the Copper Country strike of 1913-1914 was chosen as the 2021-22 Great Michigan Read by the Michigan Humanities Council.