Back To Search
CPL: Phase 2 - Welcome Back!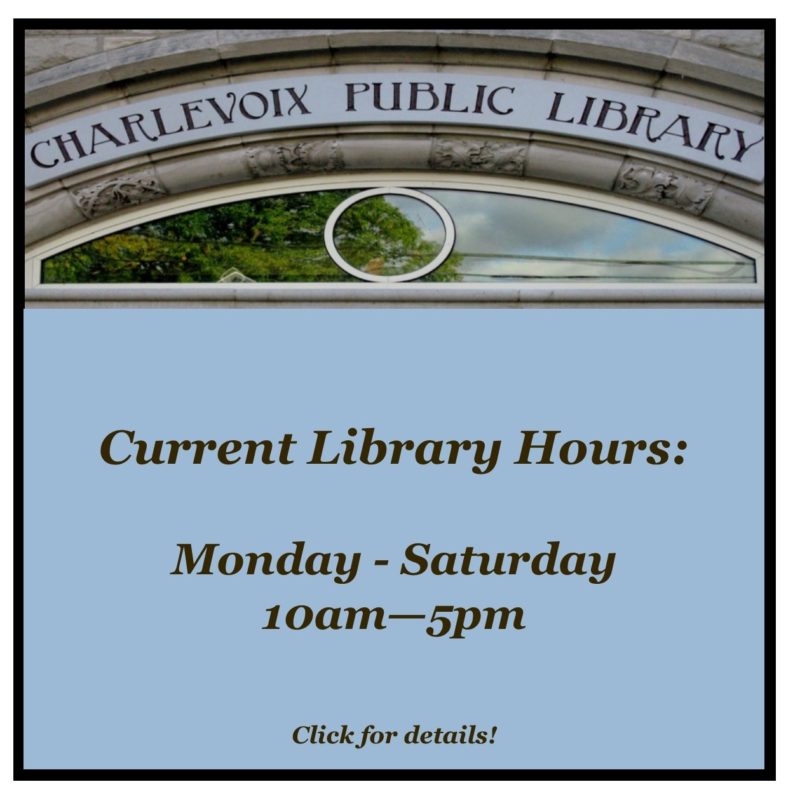 Wednesday, May 27, 2020 - September 30, 2020
Charlevoix Public Library
, MI
Contact & More Info

What to Expect at Your Next Visit:
While we are happy to welcome you back, you are likely to notice a few changes when you visit the library. Initially, library hours will be limited to Monday – Saturday from 10:00 am – 5:00 pm.
The Charlevoix Public Library prioritizes the safety of our patrons and staff, and we have adapted our building to minimize the risk of exposure to potential illness.
We have installed plastic shields at all service desks, 6-feet distancing markers, and distanced furniture. All computer keyboards accessible by the public are covered in plastic that will be sanitized or discarded after each use. Library staff will regularly disinfect all high-touch surface areas. Masks and hand sanitizer will be available upon entry and strongly encouraged. We hope these changes will make our patrons' visitor experience more comfortable.