Back To Search
Cultural Corridor Celebrates 50th Anniversary of Apollo 11 Lunar Landing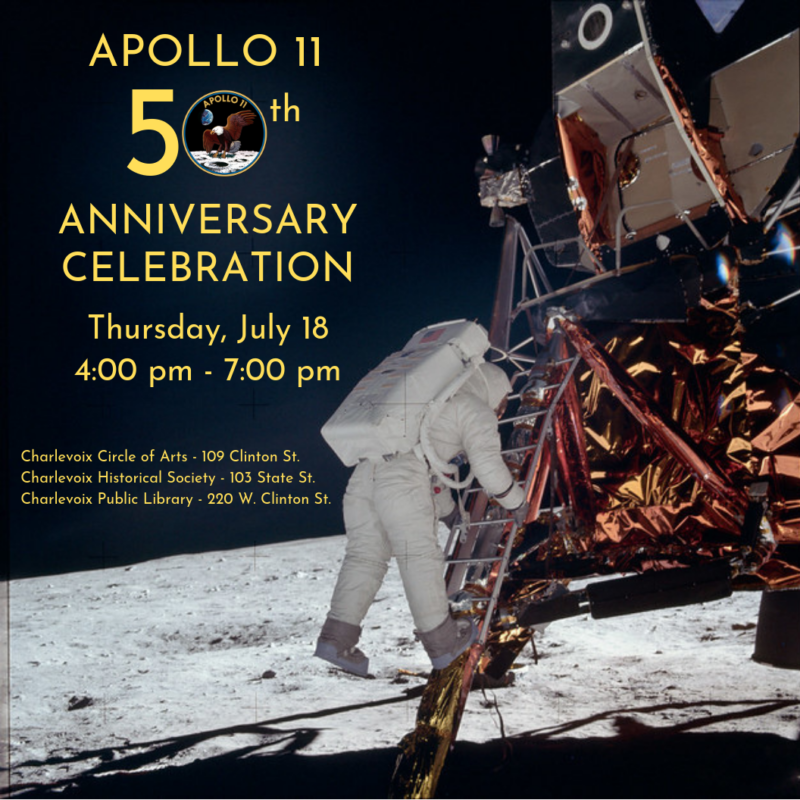 4:00 pm - 7:00 pm

(Expired)
Charlevoix Public Library

Join Us Today! 4-7pm for drop-in activities for all ages at the Charlevoix Public Library, Charlevoix Historical Society, and Charlevoix Circle of Arts.
Charlevoix Public Library
* Participate in drop in STEAM challenges at the STEAM Station
* Storytime in the Youth Activity Center with a special treat at 4:30pm, 5:30pm, and 6:30pm
* Search for your favorite planet in our Solar System around the Youth Department
* Be a NASA Astronaut in the lunar lander simulator at the CPL Space Station in the Youth Department
* Jump to Jupiter around the library
Drop in program, no registration needed.