Back To Search
Margaret Duerr Award Program: Friends of the Library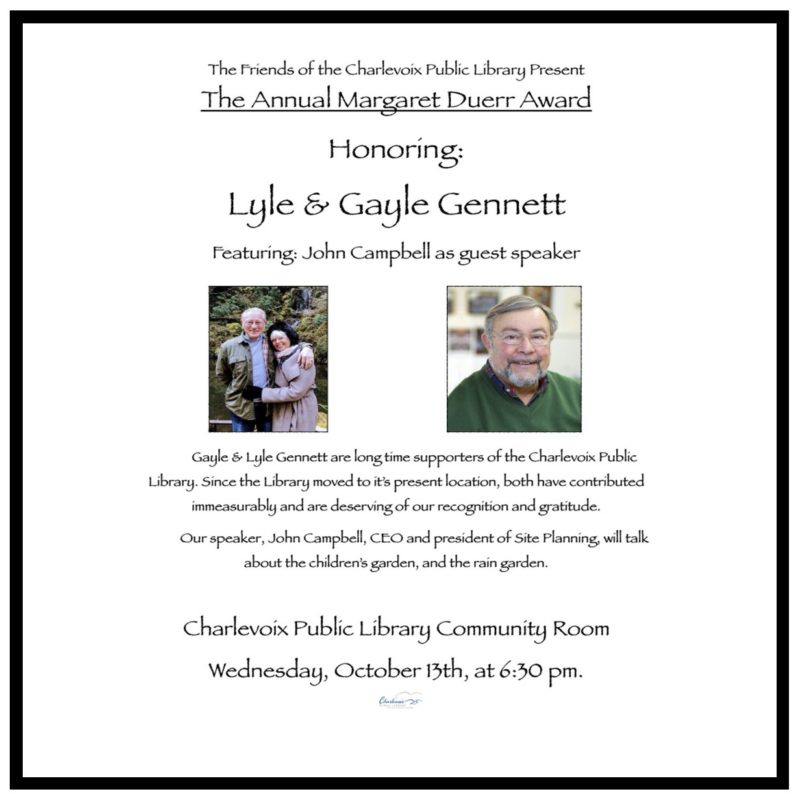 Wednesday, October 13, 2021
6:30 pm - 8:00 pm (Expired)
Charlevoix Public Library Community Room
Charlevoix, MI 49720
Cost: FREE
Contact & More Info

The Friends of the Charlevoix Public Library Present the Annual Margaret Duerr Award Honoring: Lyle & Gayle Gennett
Featuring: John Campbell as guest speaker
Gayle & Lyle Gennett are long time supporters of the Charlevoix Public Library. Since the Library moved to it's present location, both have contributed immeasurably and are deserving of our recognition and gratitude.
Our speaker, John Campbell, CEO and president of Site Planning, will talk about the children's garden, and the rain garden.
Charlevoix Public Library Community Room
Wednesday, October 13th, at 6:30 pm.