Back To Search
Tails and Tales Outdoor Story Time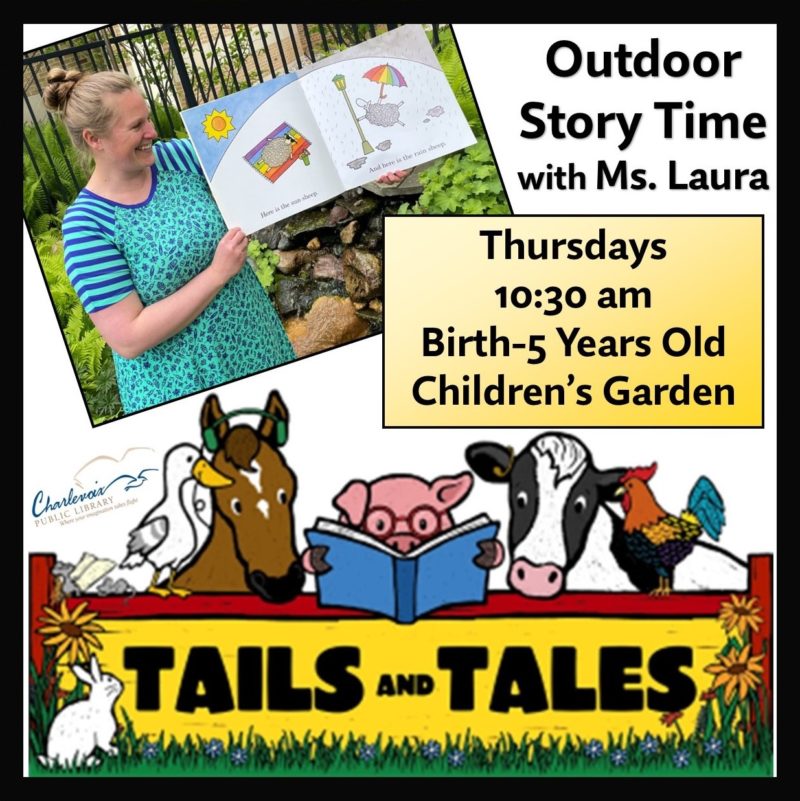 Thursday, August 5, 2021
10:30 am
Charlevoix Public Library
220 West Clinton Street
Charlevoix, MI 49720 (231) 547-2651
Contact & More Info

Gather at a distance with your friends in the garden to enjoy stories, singing, fingerplays, and music. Find the letters, numbers, or shapes of the week hidden in the garden somewhere! Feel free to bring your lunch to enjoy afterward for a garden picnic before heading home for nap time. Some weeks we will have live animals, so check our website for a full schedule of weekly themes.
Meets in our Children's Garden
This week the theme is Dogs.