Back To Search
Temporary Pandemic Policy for Youth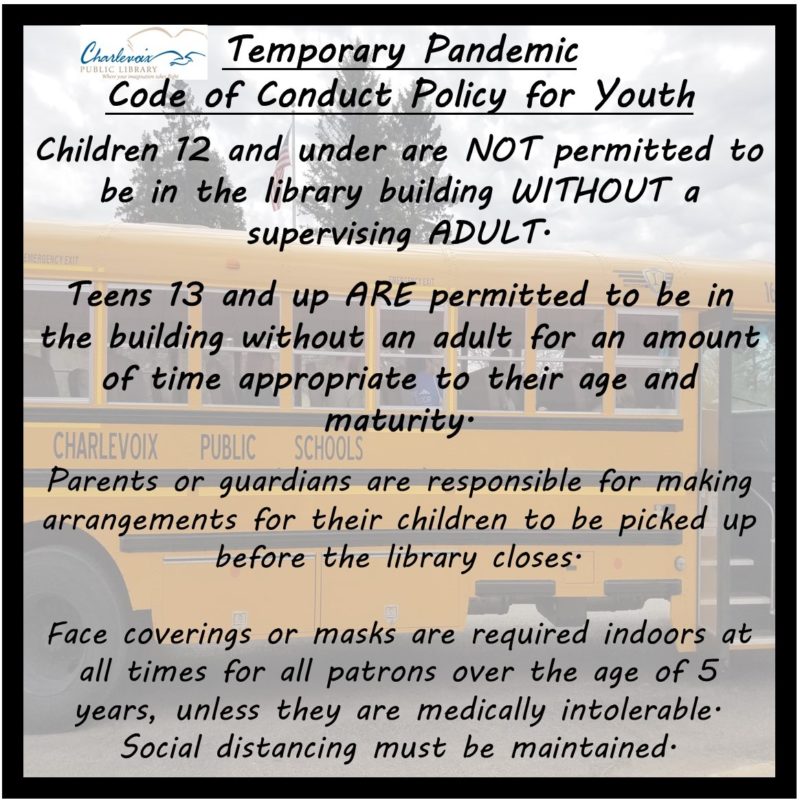 Tuesday, September 8, 2020 - October 2, 2020
Charlevoix Public Library
220 W. Clinton Street
Charlevoix, MI 49720 (231) 237-7350
Contact & More Info

Temporary Pandemic Code of Conduct Policy for Youth
Children 12 and under are NOT permitted to be in the library building WITHOUT a supervising ADULT.
Teens 13 and up ARE permitted to be in the building without an adult for an amount of time appropriate to their age and maturity.
Parents or guardians are responsible for making arrangements for their children to be picked up before the library closes.
Face coverings or masks are required indoors at all times for all patrons over the age of 5 years, unless they are medically intolerable. Social distancing must be maintained.