Back To Search
WRCNM Community Playgroup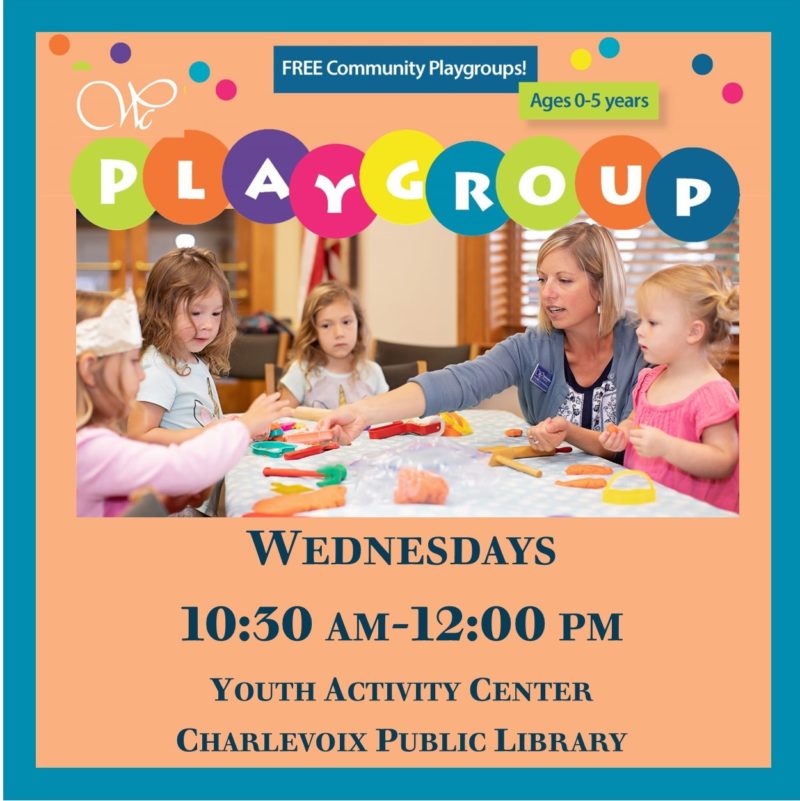 Wednesday, November 3, 2021
10:30 am - 12:00 pm (Expired)
Charlevoix Public Library
220 West Clinton Street
Charlevoix, MI 49720 (231) 237-7350
Contact & More Info

Connect with other parents, grandparents, foster parents, teen parents, caregivers, and your children in a warm and friendly environment focused on building skills to help children learn, grow and succeed! Join us for free play, music and movement, crafts, friendship, and sharing books with Kate Essenberg from the Women's Resource Center of Northern Michigan.
Meets in the Charlevoix Public Library Youth Activity Center on Wednesdays Sept. 15 thru Dec. 15.
No playgroup on Oct. 6, Nov. 24, Dec. 22, and Dec. 29
Drop In Program, no registration needed.