Back To Search
Yoga for Health- Yoga, Meditation and Breathing Practices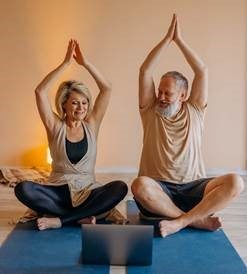 Occurring January 10, 2022 - March 14, 2022 on Mon
5:30 pm
Contact & More Info

Heidi Grace of Charlevoix Yoga will lead you through the building blocks of Yoga exploring ways to improve balance, reduce stress and build strength. Breathing exercises will be introduced as tools for quieting the mind, calming the nervous system and focusing on the present. All levels are welcome and practice can be modified to fit your individual needs. Online classes are 60 minutes. Heidi will also offer weekly nutrition and seasonal practices that can support your overall well being.
Register in advance for this meeting.
After registering, you will receive a confirmation email containing information about joining the meeting.