Back To Search
Youth & Teen Maker Mondays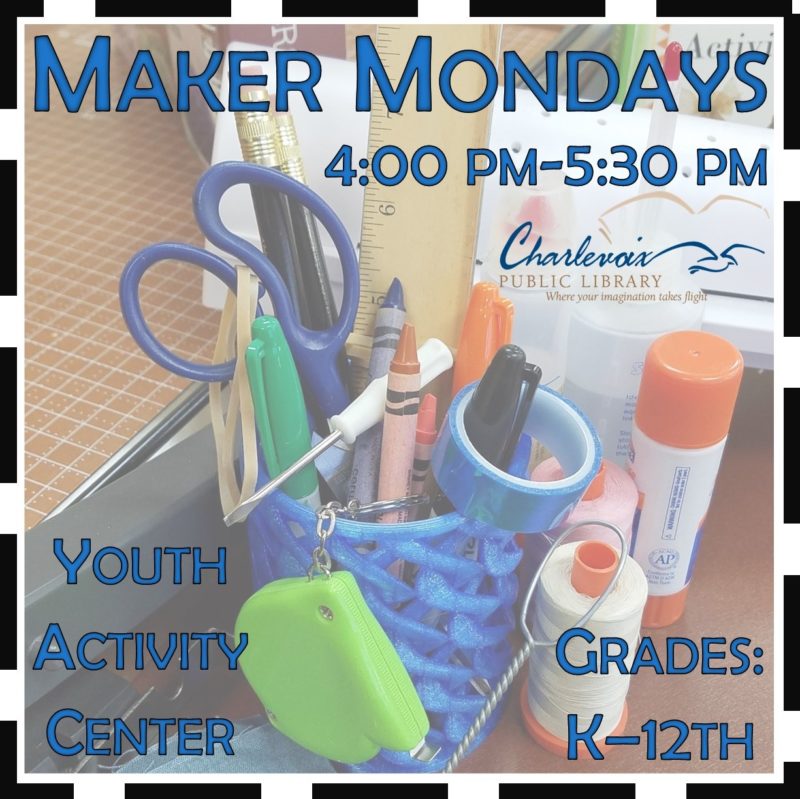 Monday, November 1, 2021
4:00 pm - 5:30 pm (Expired)
Charlevoix Public Library
220 West Clinton Street
Charlevoix, MI 49720 (231) 237-7350
Contact & More Info

Drop in and make an artistic creation anytime after school on Mondays while the maker supplies are out. Find the artist in yourself and learn new ways to create from your imagination each week.
Maker Mondays: September 13 - November 15
School-age: K-12
Meets in Youth Activity Center
Drop In Program
***Youth & Teens: Sell your creations at the Maker Market on Tuesday, November 23 from 5-7pm; must register for Maker Market.