Offers video tutorials on thousands of subjects! From software development and bookkeeping to photography and painting. Login using your library card number!

Michigan eLibrary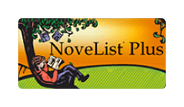 Consumer Reports
Provides reviews for consumer products based on product testing and consumer-oriented research.
Login: reference@charlevoixlibrary.org
Password: abc123
More databases are available through the Michigan Electronic Library.
Click on the logo to explore!