Web resources to make homework a breeze:
World Book: E- Books you can download from home
Mel Kids: Home work Helpers
Story time
Games & Activities
About Michigan
Mel TEENS : Homework Help

Life Happens

Reading Zone

College Bound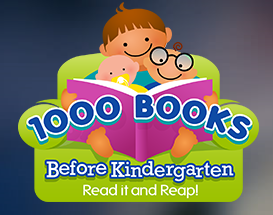 The objectives of this organization:
to promote reading to newborns, infants, and toddlers
to encourage parent and child bonding through reading
The concept is simple, the rewards are priceless. Read a book (any book) to your newborn, infant, and/or toddler. The goal is to have read 1,000 books (yes you can repeat books) before your precious one starts kindergarten.